By Ebele Orakpo
But honestly speaking, I am missing our First Lady, Dame Patience Jonathan oo," commented Chioma as the commuter bus crawled along with other vehicles in the early morning showers.
"Me too!" concurred Abe. "These politicians don't seem to know where to draw the line. They don't get it at all; for God's sake, you don't play politics with life. How could the President who witnessed how the late President Yar'Adua's case was handled and the mess they made of it in the end allow himself to be caught in the same trap? I bow for Nigerian politicians oo."
"Will they ever learn? What is so difficult in telling the people that the First Lady is sick? That they are human too and not super human? That the family is going through a painful period? That the children are missing their mother? What is so hard in that?" queried Chioma.
Said Pat: "Oh, they are super human oo. How can they be sick? They do not pass through what ordinary mortals pass through…"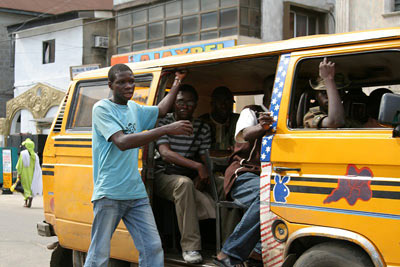 "Believe you me, Nigerians are a great lot. If those in Aso Rock had opened their mouths to tell them the true situation, you will see them raising prayer points in places of worship, temporarily forgetting their pains," said Chioma, asking: "By the way, what did they say is the problem with her?"
"I don't know oo. From going to have a well deserved rest, to food poisoning, to tummy tuck procedure gone awry; to Parkinson's," replied Pat.
"Ah ah! exclaimed TJ. "Only one human being? Haba!"
"They are all speculations. No one seems to know what exactly is wrong with her because those who should know better than to hoard information on public figures have refused to talk, giving rise to speculations," noted Abe.
"Exactly! As for getting information, we must get. If we don't hear from the horse's mouth, we will hear from the rumour mill. So their silence activated the rumour mongers and they are on overdrive," said Dayo.
"The latest gist is that she has passed on," intoned Abel.
"Ehn, if na you get all these ailments, you no go pack up?" asked Chioma.
"No, she is alive. I read in the papers that she has cancer of the uterus," informed Dayo.
"On a more serious note, I miss the woman," Chioma repeated.
"Why? She dey give you contracts?" asked Pat."
"She used to make me laugh with all those faux pas of hers like "My fellow widows"; "My husband is a good couple…" said Chioma.
"Pleeease! Come on! How could you say such things? I am sure the woman never said things like that. People just forge things to make fun of her…" said Abe.
"Oh well, whether she did or not, it is a welcome comic relief. At least, we are all laughing now. She is like sunshine in the thick dark cloud called Nigerian politics," said Chioma.
"What else is she suffering from? Diarrhoea of the mouth? This is sickening to say the least," said TJ.
Countered Abel: "Tell those hoarding vital information. They have refused to divulge the correct information so rumours are flying all over the place. Perhaps, that could force them to tell Nigerians what is happening to their amiable First Lady."
"I think we must all pray for her," concluded Chioma.