By Charles Mgbolu
Burial arrangements for late Vanguard's group entertainment editor Mr Ogbonnaya Amadi has been released by his family.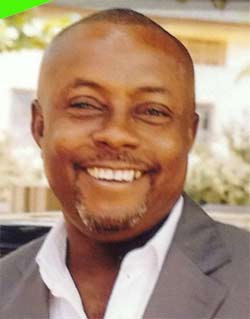 According to information reaching Vanguard, a service of songs and Christian Wakekeep will hold October 8 at his Ogba Lagos residence.
Mr Amadi will be interred, October 12, in his home town Okagwe, Ohafia, in Abia State .
It is expected to be an elaborate ceremony with celebrities, colleagues, friends and relatives storming the venue.
Since Amadi's passing, August 29, his home has been visited by countless celebrities and entertainment gurus.
Already, Mr Ben Bruce of the Silverbird Group has offered scholarship to Amadi's last son, Ben, 6 who is currently in Primary school. The scholarship will take him through primary, secondary and university education.
For his part, Amadi's first son, Jude got a laptop from Mr Bruce who has asked that it be used to document the late entertainment editor's iconic life and works.
Late Amadi passed on after a fatal bolt of asthma struck him on his way back from work, Wednesday evening, August 29, Amadi was rushed to a hospital but it was too late to save him.
Subscribe for latest Videos