Many people were feared dead as a building collapsed at Mararaba, a boundary town between Abuja, the federal capital territory and Nasarawa state, Wednesday morning.
An unconfirmed number of people were also said to be  injured in the tragedy.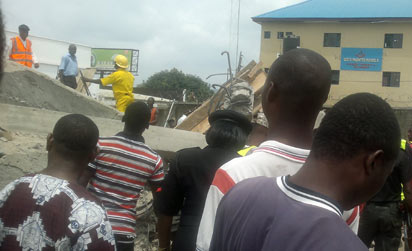 As at the time of sending this report,  rescue operation was ongoing as  NEMA officials, members of the  Security & Civil Defence  Corps and members of the public were trying to rescue victims trapped  in the rubble.