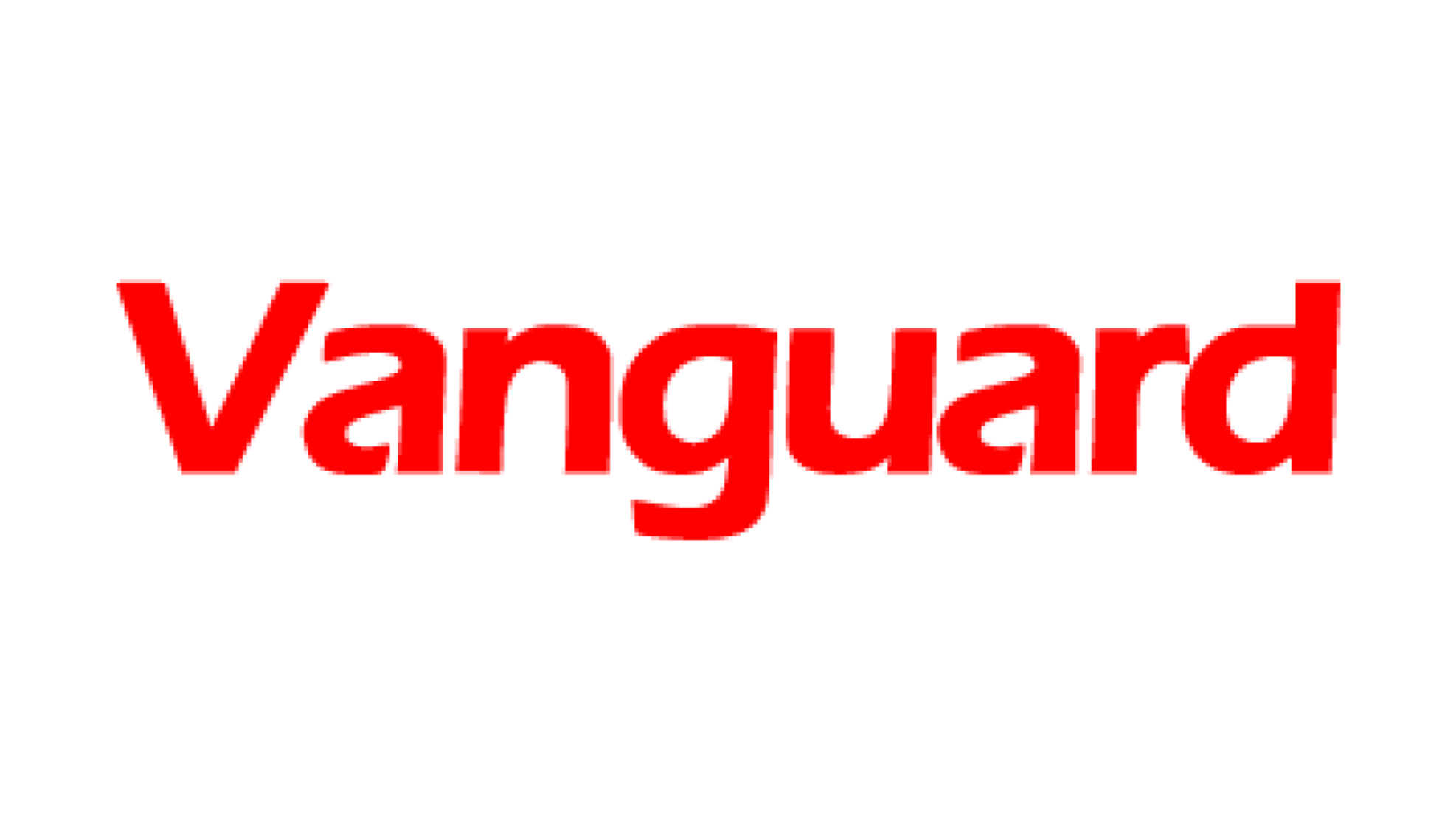 Nigerians know us – Jonathan
"I am here with Arc. Nnamadi Sambo, the Vice-President of this country. Certain things changed the equation. I came into Abuja to work with late President Yar'Adua (but) along the line Allah…you know the best. Please join me to observe one minute of silence because today, I would have followed him….May his soul rest in peace.
Well, we were given five minutes but it is always difficult to limit a political speech to five minutes but the new PDP is a disciplined party so I will try as much as I can to limit myself to the five minutes given to me.
Let me greet all of you, the delegates for coming today for this great convention to elect a person suitable to be the presidential flag bearer of our great party. You would agree with me that our nation is on the threshold of history and only 1st October last year, we celebrated the golden jubilee of our nation. This 2011 is the first step towards marching the 100 years when we will celebrate the centenary and everybody all over the world is looking towards Nigeria to make significant changes, to change the country, to transform the country and that can only be done by a good leadership.
And everybody even in other political parties believe that PDP is the party to set the agenda for the transformation of this country, for the development of this country and that is why they get involved in our primaries that ordinarily is  supposed to be the exclusive preserve of the PDP. So, the PDP delegates tonight must vote one person that can bring up that transformation of our country. As we traverse this country from Bayelsa to Borno, from Cross River State to Katsina, you will see a lot of people that are poor, that have no food to eat, you will see a lot of young men and women that need education, you see the challenges of technology and to develop a strong economy that will handle this, you need somebody as an agent of transformation.
I Goodluck Ebele Azikiwe Jonathan is that agent that can bring the transformation that we need, that will start the first rung of the ladder that will lead Nigeria to greatness. I will not bore you because of the time limit. I have been here as a substantive President working with a very competent Vice-President for just eight months and within these eight months, we have set an agenda, that you all can testify. Let me hint at just few.
Energy sector
Take the energy sector. Before Before this time Nigerians sleep at the filling stations to buy fuel. (applause) before this time, if you go to Borno, you buy fuel at different price, you go to Lagos you buy at different price, you go to Aba different price, now nobody sleeps in any filling station. The price of fuel is uniform across the country. You go to the power sector, it is a major challenge and we are handling it. And those of you who listened to our power sector road map that we want to involve the private sector. This is a reform that was on ground before we took over, we did not initiate it but we now said we must implement it and we promised Nigerians that we will implement it to the letter and even now there are significant improvements.
Education
On education, you are all aware of the presidential special meeting that I initiated. We resolved a number of issues, we discussed a number of issues, a special technical committee was inaugurated and they are working on the details. We have also strengthened the primary, secondary and tertiary levels of education.
There is a plan and programme of government that every state must get a federal university. I did not initiate it, but so far it has not been implemented. We realise that so many states especially from the northern parts of this country are yet to get and I felt that is injustice. And that is why this administration decided to establish nine new universities to make sure that we reduce the number of States yet to get universities and by God's grace in the next two years every state must get a small model federal university. We must make sure that we bring development to everybody.
In some states there are two degree awarding institutions while some States don't even have one. It is injustice and we are set to correct every wrong thing that have been going wrong. We have worked out the resources, it is not from the line budget and the universities will take off.
Health sector
The health sector, we are working on setting up six zonal center of excellence (hospitals) working with the private sector. It is not going to be funded by the Federal Government. The Federal Government is only going to facilitate it, we are going to work with the diaspora people and already we are dialoging. Nigerians have a lot of expertise in medicine, be it medical doctors, pharmacists, technologists, working in Europe, America and the rest of the world and every day we lose so much money in capital flight going to other countries to treat ailments that we can easily treat, that we have the competence to treat, but just because most of our experts are outside the country or the required equipment are not available and that must stop.
Within the past eight months that we have been on board, we have set giant strides that will tell Nigerians that in 24 months the results will be very obvious.
The rail sector, we are looking at it, the aviation sector you know that we have worked hard and now at every airport in Nigeria is covered by the radar system. In 2008 or so an aircraft disappeared around Calabar in Cross River State and there were so many rumours. We couldn't know what happened to that aircraft. That thing is now a thing of the past, it will no longer happen in this country.
We don't pray for aviation accident, but wehre it happens the record should be clear because every part of this country has been covered by the radar system. And we have earned the American Civil Aviation Authority Category One and that means that Nigerian airports are safe for operation.
On Niger Delta
On Niger Delta, a number of issues were raised by some other contributors, members of this party, those who want to be the President just as I want you to vote for me, but I will not join issues (applause). I will not join issues becaue I believe that Nigerians and especially all the delegates know all of us. They know our history, they know our competences, and they will select whosoever they like. But one thing that you can also appreciate that even the challenges in the Niger Delta, if we had not addressed them, the oil price and the production would not have reached the maximum.
Everybody knows, so what are we telling Nigerians? The production dropped to less than one third, but now we can produce more than the OPEC quota. What caused it, and you are saying that there is no security in the Niger Delta? (Applause)
Let me assure Nigerian jobs that we are going to create jobs, we are going to create employment, there are funds made available for the industries to take off, we must revolutionise agriculture to ensure that employment generation is a major event that we must take on.
I will give this country a strong, strong leadership to transform us, to be a great nation in the nearest future. Dear delegates, I thank all of you for your patience, I thank all of you for listening to me and assure you that Goodluck Ebele Jonathan and Arc. Nnamadi Sambo will never, never, let you down. Thank you all.

I am more trustworthy, experienced – Atiku
"I welcome all of you to this historic gathering of our party's delegates to elect a candidate to contest the Presidential election in April. At great risks to yourselves you have come from far and near.  You have come because of an idea, an idea so powerful that it breaks down walls and frightens those who like to impose their will on others. You have come because you believe in democracy, in freedom and in the rule of law.  I also believe that you have come because you believe in the truth, integrity, fairness and equity, and that the unity, stability and development of this country are paramount.
You have been called upon to make a critical decision that would save the country and hasten its progress.  Our great party, the PDP, has an opportunity to once more produce the President of this county in April.  But, more importantly, it has an opportunity to provide real, visionary, focused and people-oriented leadership to this country.
How you vote at this convention will determine not only whether we will win that general election but also whether we give Nigerians a leader who understands the challenges they face and has a plan to address them, or someone who simply thinks that being president is an end in itself.  Your votes will determine whether the world will continue to ignore and ridicule this country or begin to take us seriously in global affairs.  I believe that you have come because you believe that agreements among individuals and groups must be kept if order and peace are to reign and in order to avoid chaos and lawlessness, and the might-is-right syndrome.
I am more trustworthy
I would like you to vote for me to be the candidate of this great party in the upcoming presidential election.  At the risk of sounding immodest, I declare that I am more trustworthy, experienced, and prepared for the onerous task of leadership than my opponents.  I am a party builder.  I have made great sacrifices for our party and for our nation.  I have demonstrated my love for my country many times. And if you believe that the constitution of our party is supreme and that we must obey our rules and regulations, then there is no better person than me to fly our party's flag in the April election.  Vote for me because it is the right thing to do.
I am the candidate that you can trust. Anyone who cannot be trusted to stand by his word should not be entrusted with the leadership of this country.  Membership in any association or organisation is a privilege and it usually requires members to abide by the rules and regulations of that organization. If rules can be thrown away by just anyone who feels that he is powerful enough to do so, then it is an invitation to lawlessness and anarchy.  Nobody wants that.
The founders of this party, in their wisdom, devised rules for the rotation of power between North and South in response to cries of marginalization and domination. We wanted peace and justice to reign.  And we put it in our Constitution (Section 7.2.c), and we all know what a Constitution means.
That provision has not been altered.  In 2002, an expanded caucus of our great party met and reaffirmed that policy.  Here are the minutes of that meeting.  My main opponent was at that meeting and voted in favour of that resolution. contacts here and abroad, someone who is not provincial in thought and action. I have always put Nigeria first before my personal interests and ambitions.  I am and able to easily assemble the best and brightest minds in the country to tackle any challenge, be it in private business or in public life.
My dear friends, in the pursuit of national unity, peace and stability I made enormous sacrifices for the sustenance of our democracy.  At the SDP convention in 1993, I stepped down to enable Chief Moshood Abiola to emerge as the party's presidential candidate.  In 2003, I resisted the urge to contest the PDP presidential primary even though I could easily have won it. And when President Obasanjo wanted to subvert our country's Constitution and the PDP's zoning policy and run for a third term in office, we put everything on the line to lead the struggle against it.
The success of that struggle is what made it possible for us to assemble here today to elect a candidate for our party in this year's Presidential election.  Without that struggle which I was privileged to lead, there would not be elections in this country this year or next.  My opponent heavily supported third term.  I fought against it; the Nigerian people fought against it, and the Nigerian people won. Who would you rather vote for: someone who
supported the third term project or someone who put his life on the line so that our country can be free from tyranny and arbitrariness?
I have often been asked by concerned individuals why I have not given up on Nigeria after all the trials and tribulations that I have gone through.  My answer is and has always been that Nigeria is worth all the trouble.  I have a stake in this country.  My family is here; my businesses are here; my employees – thousands of them and their families – are here; and Nigerians are here.  Also Africa and the world need Nigeria to get it right.  This country has been very good to me considering how far I have come in spite of my humble beginnings.  It is time to give back.  It is time to make good things happen.
Dear delegates, these are dangerous times; these are challenging times. We are indeed in a time of crises, a time of national emergencies. We need solid hands, firm and tested hands; we need hands that have managed things successfully.  This country must be put in secure hands, not uncertain hands, not shaky and inexperienced hands.
You cannot entrust the fate of 150 million Nigerians in the hands of someone who has demonstrated that he cannot get any problem right – the economy, our unity, terrorism, even the Niger Delta. You cannot entrust the security of the Niger Delta and indeed the entire Gulf of Guinea, so vital to our economy and the world economy, to a man who has demonstrated utter lack of capacity to focus on even the simplest of our problems.
You cannot entrust the fate of millions of Nigerians in the hands of someone who fumbles at every opportunity. Obviously you can become a President by accident or good fortune.  But you do not govern a country by accident or luck.  Governing a country requires a plan and its courageous execution. It requires the capacity and willingness to assembly the best and brightest people to help you get things done.  The last eight months have clearly demonstrated that he does not have what it takes to lead this country.   It is time for us to move beyond this luck thing. It is time for serious people to take over the affairs of this country. The world is changing and we must change with it.
My dear delegates, your votes will make that happen.  When you vote, forget all the threats and intimidation.  Vote your conscience.  Vote for progress. Vote for development. Vote for the peace, unity and stability of this country. Vote for me and together we shall make good things happen for our people and our country.
Thank you and God bless Nigeria.