Latest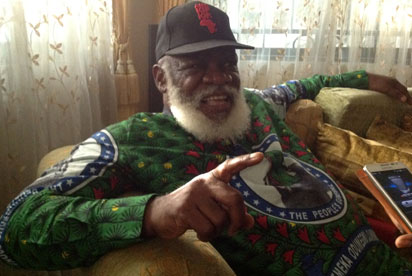 What do you think could have been responsible for this alleged forgery?
Greed is the driving force behind it, because there are attempts to negotiate my patrimony.
I did not bribe God to make me my father's first son.
If someone emerges from that door and says he is my father's son and DNA confirms it; and if the person says he was born on August 2 1956, I will remove my cap and bow for that person because I was born on August 3 1956. And I will not argue with the person because first son comes from God and in Igbo land the first son own the father's Obi.
He holds the Obi in trust for everybody and it is not his private property.
Read More →