Nnewi —Mr. Emeka Ojukwu Jr, son of late Chief Chukwuemeka Odumegwu-Ojukwu on Thursday expressed willingness for an out of court settlement over his father's will.
The will has been a subject of controversy among family members since it was read in December last year.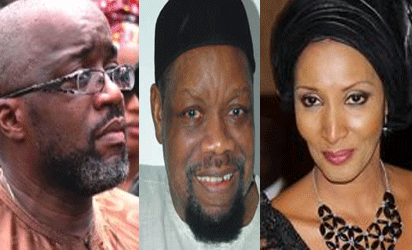 Ojukwu made the remarks in an interview with the NAN in Nnewi.
He said: "I strongly believe that this is a matter that can be settled privately. It is not really what can be resolved by talking about it in the public.
"Every day you pick up a newspaper and you read the so called Ojukwu's will feud, it is a blow to my father's image. It brings shame to his name and I am not happy about it. If you love and respect the man Ojukwu, then you should respect his wishes.
"I had never wanted to go to court at all, but when the other parties went to court we had to respond. What we are talking about now in court is not about money as people think.
"We are talking about a man who sacrificed everything for the love of his people and then we come now to argue what seem mundane issues in the public.
"Things that Eze Igbo Gburugburu never even cared about. My father gave out most of what he had which made the people to love him.
"It is just that there are things that are right and things that are wrong; and a man has to stand for principles and what is right.
"If there are other ways to resolve this amicably, it will be better because at the end of the day we cannot separate ourselves from  one another. We have all been joined together by my father.''