*Says ex-Biafran leader disowned Dibe during his life time
BY TONY EDIKE
Dr. Patrick Ike Ojukwu, an obstetrician and gynaecologist, is a director of Ojukwu Transport Limited, a company founded by Sir, Louis Philip Odumegwu-Ojukwu to manage his numerous business interests before his demise in 1966 and a nephew of the late Biafran leader, Dim Chukwuemeka Odumegwu-Ojukwu. Dr. Ojukwu,  in this interview, speaks on the controversy surrounding the Will/Codicil  of the former Biafran leader, which  is tearing the family apart. He believes that the Will read couldn't have been written by the Ikemba Nnewi while joining issues with Sylvester Ojukwu (a.k.a. Dibe Ojukwu who claims to be the former Biafran leader's son.
Excerpts:
You must have read the Will and Codicil  of the late Ikemba Nnewi, Dim Chukwuemeka Odumegwu-Ojukwu, which have been disputed by some of his children, especially Emeka Ojukwu  Jnr and Sylvester Ojukwu. What is your take on this?
Let me start by addressing mainly the issue related to Ojukwu Transport Limited, OTL, as a  director and shareholder. My comments are based on the assumption that what I have read in the papers and internet are the same as that read at Probate Registry. In my view, the late Ikemba Nnewi had every right to write his Will the way he pleased. His dependants/children/beneficiaries have every right to satisfy themselves that he wrote what he wanted without duress, of sound mind and that the signatures are his and that he knew what he was signing.
Sylvester Ude (a.k.a Dibe Ojukwu) was never, to my knowledge, acknowledged by the late Ikemba as his son. Sylvester, I am certain, did not expect to be mentioned in Ikemba's Will – valid or forged.  He should refund company money in his possession  whilst he can.
What is your view on the Will as it relates to the Ojukwu Transport Company and the entire family?
Emeka Ojukwu Jnr. is not mentioned as executor of the Will, contrary to earlier reports and it is very surprising, neither is any other child of Ikemba. Ojukwu saying in the purported Will that Bianca "shall take over my seat on the Board of OTL" is unbelievable because the Ikemba, whilst alive, even when ill, never sent Bianca as proxy or alternate to OTL Board meetings; he only requested her presence to assist in reading documents that required his signature due to his poor eyesight. The Ikemba's acceptance letter to Corporate Affairs Commission, CAC, Abuja as OTL director is dated 29 June 2010 after the said Will and Codicil were supposedly written. A late director/shareholder may name or recommend who will represent his shares. The Board of Directors and it alone, when certain laid down requirements are met, decides who to appoint director. In the past, directors, prior to appointment, were required to render account of all properties they occupied/managed.The Board,obviously, will have to be satisfied that any Will presented is authentic and all challenges addressed.
Ojukwu directing that Bianca  "shall retain my interest at 29 Queen's Drive, Ikoyi, Lagos", a  company property, unoccupied and neglected for over 12 years and costing the company over N240 million in lost rent, is currently  a court issue. Interest will have to be explained.  Again, it is difficult to believe that the late Ikemba would spell hectare as 'hecter' in the Will with his mastery of spoken and written English, French, Igbo, Hausa and Yoruba.
Peace enduring sharing arrangement
My late grandfather went by the name Louis Philip [LP] Ojukwu till he was knighted, then he elected to use his Igbo name Odumegwu. None of his children address or addressed him as Sir LP Ojukwu as shown in the Will, it is Sir Odumegwu Ojukwu.
Also the Ikemba would not describe Nnewi Building as Nnewi 'House'.  He also did not call his brothers 'half brothers'.  It is a well known fact that Sir Odumegwu Ojukwu, in his Will read in 1966, clearly stated that he did not want company landed property/houses sold.  It is strange, to put it mildly, that the Ikemba would not bring up the 'peace enduring sharing arrangement' of company/family property with his brothers/cousins/directors at the quarterly board meetings, even though many of the meetings were held at his residence whilst alive.
Who are the 'three sons of the late Sir L.P.Ojukwu'?  No mention of his cousin and director, Engr. Emmanuel Ojukwu, to whom he had written a letter in the past making very clear his (Ikemba's) view on women as executors of estates. The late Ikemba, aware of his shareholding in OTL, is very unlikely to use the words 'direct' and 'demand' in requests to the Board especially in a Will/Codicil.  These issues and more I shall bring up at the OTL Board meeting having, earlier in the year, nominated Emeka Jnr and one of Bianca's sons to the Board.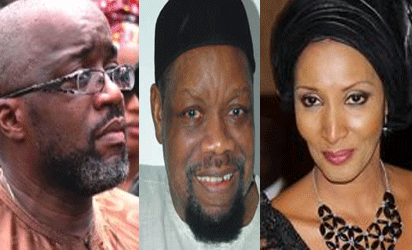 It will be most unfortunate if the Ikemba's wishes have been distorted. The Will/Codicil I read tarnishes, insults and diminishes him – portraying him as some 'woman wrapper', unaware of Nnewi custom, willing out his mother's interest in this property and father's/company's interest in that property in his seventies; nothing mentioned to charity or Biafran/veteran causes for a man who loved the people, in English that does not come close to his prowess.  He is also depicted as cowardly and unable to raise issues with his brothers/directors in person whilst alive, a whole general of the peoples' army!
Absolute insult
The so-called lawyer said to be responsible for the so-called 'codicil' was quoted in one of the papers as saying that the Ikemba's house at Nnewi was built with proceeds from  toll booths the Ikemba was managing for the late Gen. Sani Abacha is an absolute insult to Dim, Igbos and Biafra. Can he prove that the houses in Enugu and Nnewi were not built with OTL company property rent money?  If Sir Odumegwu Ojukwu, who made the money himself, had, in his own  Will, put his 4th wife on the OTL Board in 1966 and given wives the same and not made any child an executor of his will, there probably would not be anything left for his sons to will out.   The two surviving wives of Sir Odumegwu Ojukwu are the real victim-widows subsisting on allowances of less than N100,000 a month (combined),whilst one of his late son's wives in addition to allegedly getting N10 million a month  from the party and government in Anambra wants to retain family/company property (case in court), realizing a  rent of at least N25 million a month, money that should go to the memorial hospital Sir Odumegwu Ojukwu promised to build at Nnewi for the masses, in addition to an  ambassador's salary – one individual!
Washing 'dirty' linen in public is unavoidable sometimes.  Justice shall be done.  Sir Odumegwu Ojukwu's money was earned the hard honest way and it will be a fight to the finish to preserve his wishes and assets.
Those that describe graduate former commissioners/advisers or one who has studied medicine, specialised and  worked for over 30 years as lazy because they fight for their rights are dishonest.
Sylvester, who claims to be Ojukwu's legitimate first son, has  raised an issue with the Ojukwu family that he was denied his birthrights. Why is the family not willing to accept Sylvester as one of their own?
Because he is not. The late Ikemba was never married to his mother and never acknowledged him to anyone as his child.  He told his people that Emeka Jnr. was his first son (Diokpala) and denied that Sylvester was his child. Ikemba drafted a letter disowning Sylvester and admonished the Obi that awarded Sylvester a chieftaincy title – all these whilst alive.
My uncle the engineer, who played a major role in trying to bring the man into the family (against Ikemba's wish), in whose boy's quarter Sylvester used to stay in the 70s, who practically gave him the job to manage company property from 1995 to 2007 and to keep 30%, after Sylvester left  the Police Force, now describes his support for Sylvester as  a huge error. Sylvester to date has not rendered account of any kobo belonging to the company.  He built some unauthorized batchers behind Nnewi Building and then turned around to say the company owes him N1.8 billion. The case is in court.  The people in Nnewi are furious and impatient.
But how come Ojukwu accepted Tenni (Aisha) who came the same way and rejected Sylvester?
Family and friends knew about this daughter. Ikemba accepted her as his and was not ashamed of her, her mother or their relationship. In Nigeria, it was his right to accept who he pleased regardless of resemblance, DNA or cheap popularity in Nnewi organizations or media.
It is not by force. Why did you not see Sylvester granting interview when Ikemba was alive?  Im no dey fear?  I hope there is no bias against Ikemba or Igbos in the media.  Can you imagine a grown chap showing up at Gen. Obasanjo, Danjuma or Babangida's doorsteps and declares he/she is their  child, resembles them and orders them to go for DNA, in Nigeria?
This is not America. Okay you resemble him – so does the  late Jonas Savimbi and his in-law, Prof Ukwu.  Of course you can decide first child if you can't negotiate it. Sir Odumegwu Ojukwu knew his children, accepted them without classification; so did the Ikemba. Sylvester  is obsessed with 'natural' son here, 'from the loin son' there. I have said it before, chemical, biological, physical, geographical, gbanjo, away-match, guzo – were son is nonsense.  Ikemba said he (Sylvester) was not his son, and if Sylvester really wants the beans spilled on Ojukwu family and legitimacy, he is going to further tarnish those he claims to be his parents. All Ikemba's brothers mothers were properly married by Sir Odumegwu Ojukwu.
I really feel for him, it is pathetic to watch a 56-year old grandfather gossiping about young women fighting in kitchen and lying and disgracing himself.  He should have settled with Ikemba when he was alive. Very sad because when we were in secondary school (he was a year my junior, I believe his nickname then was 'Yankee Doodle'), he was a humble, hardworking easy-going guy and we had no problems – it must be the trauma of rejection/denial by alleged parent and realization that he left it too late.
What qualifies one to become a director of Ojukwu Transport Company?
To become a director in OTL, I believe you have to possess a certain number of shares, no conviction/indictment for criminal act – the Board then votes to appoint.
There are a number of cases in court between OTL and Sylvester who owes (allegedly) the company  billions unaccounted money. He must  account for the money.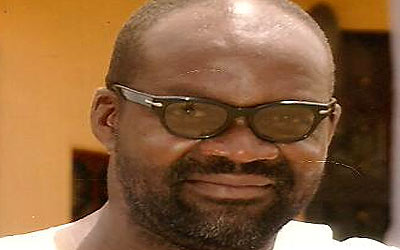 How do leaders of Ojukwu family feel over the disagreements since Ikemba's demise?
Members of the family, Nnewi and Igbos generally don't like washing linen in public. When alive, Ikemba was involved in many lawsuits with his brothers/directors of OTL; we did not publicise it  and he was not the most righteous in those cases, but some now glibly  interpret  the civil way those were handled  as 'they were afraid of Ikemba' when he was alive – a lie.  He returned from exile in 1982, OTL properties were released in 1993, he accepted his appointment as OTL director in  2010.  In a lawsuit filed in 1998  or thereabouts, Mr. Lotanna Ojukwu claimed that Ikemba collected N12 million arrears of rent on OTL properties (1967-1993) for himself, compensation from Lagos State Government/Knight Frank and Rutley.   Knowledge is power, information is invaluable. I believe sometimes washing linen in public is unavoidable if not outright good.  I have said it before that there is no 'war' in the family – some people wish to claim what is not theirs and they shall not succeed by the grace of God. In Nnewi, we like to say 'o nwero ife anya fulu gbaa nmee'.
A lot has been written in the media about the status of Sylvester in the family and some believe he is not fairly treated. Is the family comfortable with this?
If I were Emeka Jnr. I would sue any media organization or person that describes Sylvester as Ikemba's first son.  I had in the past posed 20 serious questions that the media should ask Sylvester. Okay  he resembles Ikemba, so what? Many do, na resemble we go chop? This is a  valid question Sylvester should answer:  He should show his birth certificate;  he says his poor teacher-mother raised him, when did he reconcile with Ikemba?; let him show any picture of him and his parents growing up; show any letter Ikemba wrote addressing him as 'son' or signing as 'father/dad.  Alhaji Mohammed Gambo was Inspector General of Police when Sylvester was forced to leave the police. What was his last transfer?, why?, did he go? if not why not?; whilst in the police, was he investigated for any crime/fraud? , results?;  you people call him a  billionaire – how much has he made from his law practice?  He says Ikemba willed out property his grandmother gave him, what did he (Sylvester) do in the over 20 years after the death of his granny when Ikemba was alive?
Ikemba did not marry his mother, accept, acknowledge or present him to the family as his son.  He denied that Sylvester was his child.  Is it by force?  Even grandmas cannot single-handedly confer legitimacy.  Name one person who can say that Ikemba said to them that Sylvester was his child.  There are many that he told that Sylvester was not his child.