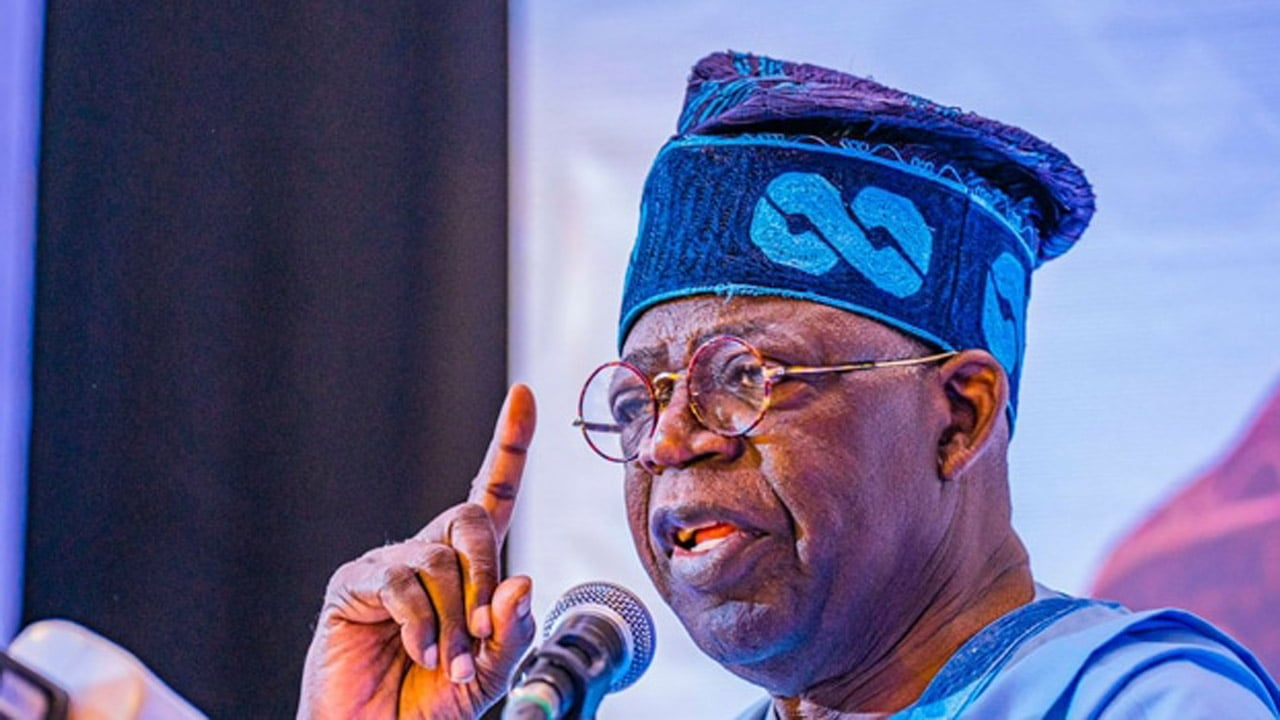 Nigerian President Bola Tinubu
President Bola Tinubu has reassured Nigerians of his determination not to fail the country in carrying out a permanent transformation of the nation's economy to an enduring prosperity.
Tinubu said this while receiving members of Tinubu Support Organisation (TSO) on a solidarity visit to the Presidential Villa, Abuja.
This is contained in a statement signed by Chief Frank Ebere-Njoku, National Spokesperson, Tinubu Support Organisation (TSO), given to newsmen in Abuja on Monday.
The president, who thanked the organisation for standing on his mandate, said that Nigeria was on the path of recovery.
Tinubu expressed confidence in the capacity of his cabinet members to rescue the country from the present economic quagmire.
"I have at this point assembled ministers to work toward achieving my goal of a progressive Nigeria.
"I am sure that they are capable of delivering on their primary assignment of rebuilding the Nigerian economy because I will remove anyone who fails, because I want results," he said.
Tinubu, however, promised to run an all-inclusive government where everyone would be given the opportunity to serve, especially those that worked for him.
According to him, "I will always reward loyalty, excellence and hard work."
Earlier, Alhaji Aminu Suleiman, Founder, Tinubu Support Organisation (TSO) reassured the president of their loyalty and support.
Suleiman, who expressed unwavering support to President Tinubu, said they were committed to making the government a great success.
The News Agency of Nigeria (NAN) reports that TSO is one of the associations that mobilised support for President Tinubu's presidency.
NAN