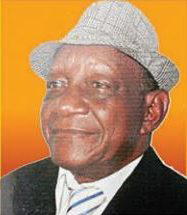 "In every community, there is a class of people, profoundly dangerous to the rest. I don't mean criminals. For them we have punitive sanctions. I mean the leaders. Invariably, the most dangerous people seek power" – Saul Bellow, 1915-2005.
Before revealing to you how dangerous a Nigerian leader can be, permit me to explain the title of the last column of the Buhari Presidency. We were asked to write a short story, maximum length ten pages, for our term paper at the university in 1965 for our English Literature course. Help would be provided as needed. I soon required assistance. "Why, during departure, do you wish someone 'Goodbye, bye-bye or just, bye?'" Eventually, the question involved the entire class and even the English Department.
There was no consensus on anything except one: "Bye is best used when you want to quickly get rid of the person departing." As much as it is humanly possible, I want to rid this page of Muhammadu Buhari. Anybody searching for a good example of how dangerous people seeking power can be needs only to reflect on the eight years of Buhari to understand the perils of electing people who promise to do what we want – until they get into office. Buhari's misdeeds end tonight and he will be swept into my dust bin of history as an unfortunate accident – hopefully, never to be repeated.
Just in case you think I am being too harsh on the man, here are a few summaries of his eight years in office; which should help set the record straight.
INSECURITY
"Government is instituted no less for the protection of the property, than of the persons of individuals" – US President James Madison, 1751-1836, in THE FEDERALIST PAPERS.
Ask any President or Prime Minister in office today, and he/she would select security of lives and property as the first priority of any government. Buhari's astonishingly terrible record in this regard should make present and future generations of Nigerians tremble that our people actually lived under this government. Furthermore, posterity would certainly wonder that the person who orchestrated this calamity actually went about claiming that he left Nigeria better than he found it. How more dangerous can things get than to have as leader a man totally in the grips of his own self-created illusions. Below, Clifford Ndujihe, writing in SATURDAY VANGUARD, last week, summarised the record for us as follows: "Insecurity: 63,111 persons killed in Buhari's eight years…27,311 persons killed in President's first term…35,800 killed between 2019 and May 2023." Permit me to present some of the gruesome facts behind the horrible figures my colleague has presented.
One, except in 2017 when Buhari spent five months in London for medical treatment, there was no single year more people were not killed under Buhari than under Jonathan. Actually, the deaths in 2021 were almost double the 2015 figure. Two, as the body count mounted from 2016, Buhari deployed spokesmen who attempted, without success, to convince us that what we were observing was a mirage. Three, because the majority of those murdered were men, Nigeria has created a large population of widows and orphans. Four, destruction of property frequently went in tandem with the genocide. People, especially in rural communities, barely clinging to life in abject poverty, were left totally destitute after an attack. I saw this in Agatu, Benue State and Wushishi Local Government in Niger State.
Yet, the man, whose government was instituted for the protection of property and persons, in Nigeria, went around applauding himself. Bye Buhari.
ECONOMIC POLICIES AND DEBT BURDEN
"Wisdom in people consists of the anticipation of consequences" – Norman Cousins, 1915-1990
Even Senate President Lawan, Speaker Gbajabiamila and Mr Godwin Emefiele, Governor of the Central Bank of Nigeria, must ask themselves, privately, if they have served the nation well by allowing Buhari to accumulate N22.7tn debt, among others, while grossly violating the legal provisions governing Ways and Means, W&M. Summarised below are the ultimate repercussions of fiscal and monetary policies under Buhari; which were seldom prudent, frequently ill-conceived and atrociously executed and sometimes just inexcusably destructive. Buhari had one idea of economic governance in his head. And that was a wrong one – "borrow and spend without consideration for paying back." It was, therefore, inevitable that as he departs, the Nigerian economic situation is captured in two reports.
'Debt servicing hits $112m monthly, says CBN' – Report, May 12, 2023.
'How will coming administration cope with N91.6 trillion debt?' Features article, May 20, 2023.
To begin with, $112m per month amounts to N52 billion per month which the FG must now apply towards debt repayment. Furthermore, the N52bn excludes the monthly debt repayment which will be required to service the N22.7tn debt which was revealed in the dying days of this government. There is no indication anywhere of any repayment plan put in place by the FG. None of the projects for which loans were procured can specifically be expected to repay its own loan.
Altogether, the picture which emerges is that of an FG headed by a total economic illiterate; served by Ministers and Advisers who are only slightly better and ably supported by sycophants in the NASS among others. Together, all these actors, directed by Buhari, have colluded to place Nigeria at its worst economic disadvantage in history. Buhari has committed the next two administrations to expenditures which will hamper rapid growth and development because they would be repaying loans incurred by outgoing government officials. Bye Buhari.
CORRUPTION
"Every great enterprise starts with enthusiasm for an exalted aim; and ends up bogged down in petty politics" – Charles Peguy, 1873-1914.
When former President Obasanjo established the Economic and Financial Crimes Commission, EFCC, in 2004, the objective was to fight corruption as successfully as some nations have done. The economic costs of corruption were proving too expensive to bear – if Nigeria were to develop. Malam Nuhu Ribadu, the first Chairman, started off like a well-prepared sprinter and soon had corrupt elements in society running for cover. But, very quickly, the EFCC became tainted with political manipulation. EFCC, under Ribadu, was used to stage coups against selected governors, and to issue one-sided reports when disputes arose between Obasanjo and Atiku. The EFCC had started to derail by 2007.
The situation went from bad to worse under Yar 'Adua and Jonathan. In fact, most Nigerians thought they had experienced the worst sort of corruption under Jonathan. That was why we voted overwhelmingly for Buhari. In reality, we made a cardinal error by thinking that Buhari would check corruption. The facts before us, supported by growing evidence, would tend to prove, beyond reasonable doubt, that Buhari 's government might be the most corrupt in history. An Accountant General of the Federation, AGF, under Buhari has been charged for embezzlement of almost N100bn. He is not alone. Read these.
'N22bn fraud: EFCC arrests ex-Power Minister' -Report, May 11, 2023.
'NDDC Chair, MD fight dirty at Senate over corruption' – May 20, 2023.
'EFCC Chairman demanded $2m from me – Gov Matawelle' – May 20, 2023.
To be quite candid, one can now list several cases of corruption involving officials of Buhari's government since 2015, which have exposed the lies and hypocrisy of the man. For the record, the N100bn fraud case against Alhaji Ahmed Idris, AGF, represents the largest amount allegedly charged to the account of one official in the entire history of Nigeria. It dwarfs all the combined amounts for which seven former governors in the 1999-2007 class were prosecuted.
One thing, however, is unique about the Buhari era. It is the first time a serving governor would accuse the EFCC Chairman of demanding for a bribe from him. If it is true, we might, under Buhari, have seen criminals appointed to apprehend other criminals. It would also explain why Buhari's anti-corruption posture was a sham! Bye Buhari.
I don't know about you. But, I will sleep better knowing that we no longer have Buhari in Aso Rock. Left to me, he should go to Niger. It will be good riddance…
POLICE CRIME REPORT: SPOT THE DIFFERENCE
Three crime reports were published in various newspapers on May 23, 2023. They reveal to Nigerians how the Nigeria Police has become an accomplice of herders under President Buhari. Can you spot the difference?
'Plateau killings: Death toll hits 130; as CAN warns against reprisals'.
'Again, herders kill 18, behead women and children in Benue'.
'Four in Ogun Police net for killing herdsman'.
Ok, I will give you a hint. The Commissioner of Police in Ogun State, a Yoruba man, actually got four other Yoruba men arrested for allegedly killing a herdsman. The allegation was made by another herdsman. Meanwhile, the Commissioners of Police, everywhere in Nigeria, since May 2015 have not arrested up to a dozen herdsmen for killing people – "on orders from above".