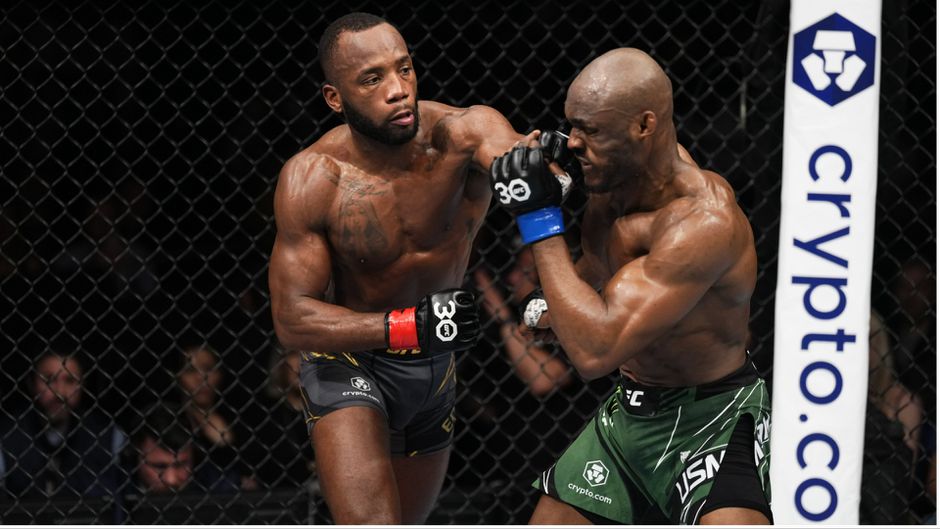 By Adegboyega Adeleye
American and Nigerian professional mixed martial artist Kamarudeen Usman has promised to be back to fight Leon Edwards after the English professional mixed martial artist condemned him to a defeat in the early hours of Sunday.
Usam was defeated in the main event of the Ultimate Fighting Championship (UFC) 286 card in London, United Kingdom.
The Nigerian Nightmare, who has now lost back-to-back fights for the first time in the UFC, lost via majority decision to Edwards w
In their trilogy meeting, Usman was gunshy with a cautious approach to avoid the head kick knockout for a second time.
Edwards was able to control the fight at length with his kicks and do enough to get the victory in front of his home fans.
After the loss, Kamaru Usman congratulated Edwards on his accomplishments by calling him "a great champion."
He noted that he did enough to win but admitted it was close.
Usman also vowed to see to see Leon Edwards again after the trilogy defeat.
Usman told BT Sport: "I think I did enough to win the fight but I knew it was close.
"He had a great gameplan. I always said from the start we'd meet again and I'm not done. We will see each other again.
"I always gave him props for what he's accomplished. He's a brother like myself and great respect. London you've got yourself a great champion.
When asked about his plans to get back in the octagon, 'The Nigerian Nightmare', Usman who has now lost two successive fights said: "Not too long. I'll get back with my coaches. I'm one of those guys, I can't sit for too long.
"I'll spend some time with my daughter. You guys get to watch us but you don't know what we have to scarifice to be here. We put it on the lines every time," he added.