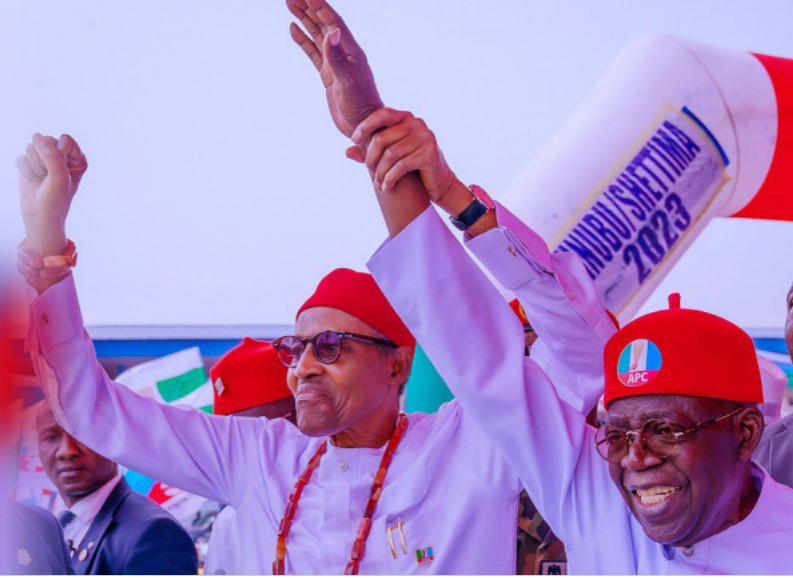 With the issuance of his Certificate of Return, CoR, by the Chairman of the Independent National Electoral Commission, INEC, Professor Mahmood Yakubu, President-elect, Senator Bola Tinubu, has three good months to prepare for work. Barring any unforeseen circumstance, he will be sworn-in on May 29, 2023, along with his Vice President-elect, Senator Kashim Shettima.
The three-month interval is an emulation of the United States of America's tradition of holding elections in the first week of November and inauguration of the president on 20th or 21st of January. In Nigeria's case, the period also provides ample time to conclude any election petitions. Hand over protocols are perfected between the outgoing and incoming administrations.
Any smart leader will seize this time frame to choose his inner and outer cabinets to start work immediately after the swearing-in and the inauguration of the 10th National Assembly. Buhari got it very wrong in 2015. He was issued his Certificate of Return on April 1, 2015 and did not swear in his ministers until November 11, 2015. Nigeria cannot afford such a long delay this time. We have residual daunting security and economic challenges that cannot wait to be attended to.
The second Buhari goofing he must avoid is the notion of treating Nigerians according to their voting patterns or political preferences. Irrespective of how Nigerians voted (which is their constitutional right), everyone must be fully accommodated because the government does not belong to the ruling party or its supporters; it belongs to all Nigerians.
A wise leader uses the selection of government officials, fatherly attitude and even distribution of the benefits of governance to endear himself to the people. He does not pursue those who did not vote him as though they are his enemies. This was one of Buhari's enduring mistakes that must be corrected.
In line with the above, Tinubu must commit himself fully to Section 14(3) on the Federal Character which provides:
"The government of the Federation or any of its agencies and the conduct of its affairs shall be carried out in such a manner as to reflect the federal character of Nigeria and the need to promote national unity and also to command national loyalty, thereby ensuring that there shall be no predominance of persons from a few states or from a few ethnic or other sectional groups in that government or in any of its agencies."
Buhari never respected this principle and thereby alienated many Nigerian groups. The preponderance of people from his ethno-religious background greatly weakened his government. Tinubu must cast his net far and wide to fish for the best talents to work with him. Promises must be honoured and not disowned.
It is the way Tinubu brings out his wrestling hand that people will engage him.