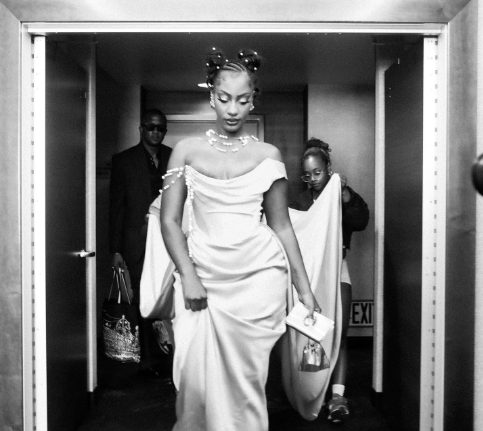 By Ada Osadebe
Grammy award winner, Temilade Openiyi, professionally known as Tems, hailed her fans for their support days after she bagged home her first Grammy Award.
Tems on Sunday, February 5, 2023, won a Grammy award for the 'Best Melodic Rap Performance' category for her role in 'Wait for U', a 2022 hit song by Future featuring Drake.
The afrobeat singer via a tweet on Wednesday thanked God and was fans for the love and support.
She wrote, "What God has done for me, I can't even speak. All the glory really belongs to him.
"To everyone who has been supporting me still. Through everything, please know I don't take it for granted.
"I truly appreciate it, the love has been too much.
"Thank you so much Rebel Gang. We up very soon."
Tems rose to prominence after she was featured on Wizkid's 2020 single "Essence," which reached the top ten of the Billboard Hot 100 after the release of a remixed version with an additional feature from Justin Bieber and earned her a Grammy Award nomination.
That same year, she was featured on Drake's song, "Fountains."