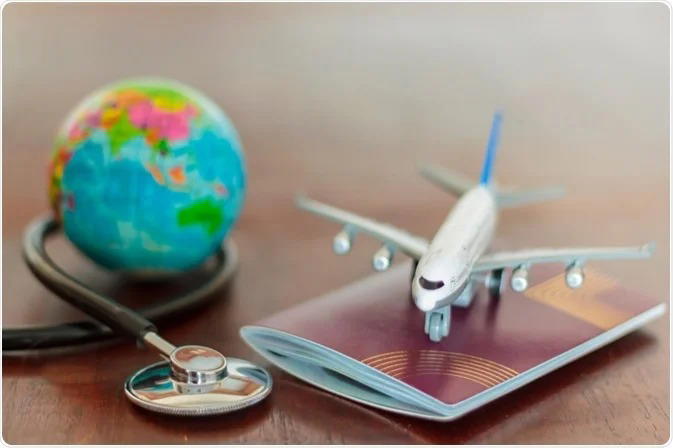 THE Association of Medical Laboratory Scientists of Nigeria, AMLSN, at the end of its 206th National Executive Council meeting last weekend in Uyo, Akwa Ibom State, bemoaned the toll which excessive medical tourism by Nigerians, especially the political class, has over the decades, taken on the country's health sector and economy generally.
AMLSN lamented that Nigeria would have become a tourism destination if the huge amount of money spent on medical tourism had been invested in the country's health sector. Other outcomes of the problem are escalation of brain drain and huge loss of scarce foreign exchange.
The association estimates that Nigeria spends about N664bn yearly on medical tourism, and in 2022 alone, lost about 906 medical laboratory scientists to human capital flight. As at today, almost all Nigeria's best brains are either in US, UK or other developed or developing countries, making scientific inventions and other landmark achievements for their host countries. For instance, to be able to practise medicine in the US, one has to be among the best physicians in the world.
Twelve years ago, in August 2010, the then Nigeria's Health Minister, Dr. Onyebuchi Chukwu, cited a study which found that more than 5,000 Nigerian-trained medical doctors were practising in the United States of America.
According to another report published in the media in 2017, an estimated 35,000 Nigerian doctors were practising abroad, out of the 72,000 registered with the Medical and Dental Council of Nigeria. The United Kingdom and the United States are the top destinations of the migrant doctors.
The paltry budgetary allocation for the health sector in the past two decades tells the whole story. AMLSN laments that allocation has continued to fall short of the 2001 Abuja recommendations of the African Union declaration that member nations should commit not less than 15 per cent of their annual budget to the health sector.
Sadly, Nigerian politicians prefer making budgetary allocations for the treatment of themselves and members of their families in foreign hospitals, to spending money on the public health sector.
We need a legislation that will compel our leaders to make adequate allocations to our public health sector and stop using public money to fund their medical treatments abroad.
If our politicians wish to be going abroad for their illnesses, it should be on their own expenses, and not on taxpayers' money.
But because most of those who make our laws are obviously incompetent, they will never come up with the kind of legislation that will discourage squandering of the country's scarce resources on medical tourism. The alternative Nigerians have, therefore, is to carefully scrutinise politicians seeking offices.
Those who show sign of serious infirmity should be helped to go home and rest. Nigeria can no longer afford to continue to carry the burden of seriously ill leaders, who, in any case, always abdicate their leadership responsibilities to surrogates who were not elected to do the job.