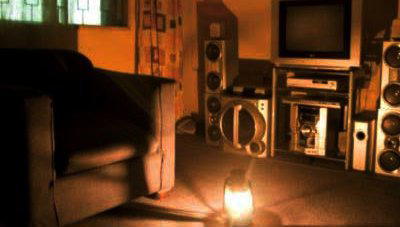 File photo: Blackout
By Levinus Nwabughiogu
House of Representatives, Wednesday, resolved to investigate recurrent power blackout across the federation.
The resolution stemmed from a motion of urgent public importance moved by Hon. Preye Oseke from Bayelsa State at Wednesday plenary.
Tilted "Urgent need to stop the recurrent power blackout and wanton misery and degradation of lives in Bayelsa State", the motion was however amended to stretch across the states.
While presenting the motion, Oseke said that "the entire Bayelsa state has been thrown into darkness in the last 30 days, resulting from the vandalization of two transmissions powers"
He further stated that "this ugly scenario has been estimated to last three months".
He informed that out of the two affected feeders, feeder one has been temporarily contented to government house feeder for the 4 weeks of total blackout.
"As a result of lack of power supply in medical facilities operating in the state, casualties could increase on a daily basis.
"Considering youth restiveness on account of mass unemployment, the recurrent blackout is tilting towards closure of businesses operating in the states thereby increasing the likelihood of throwing more youths into the already over bloated labor market
"Crime rates has increased, and this could lead to loss of lives and properties in the state of not checked.
"Bayelsa state government have shown commitment in providing land for substations, and partner TCN in the evaluation of right of way compensation and provisions of security for projects
"Government has also liaised with TCN to come up with comprehensive design for facilities in achieving their goals as well as interfacing with port harcourt electricity distribution company in order to expand power distribution network in the entire state.
"In the face of all these efforts, on the part of the state government no critical power facility required to upgrade and expand the 132 KV transmission substation has seen the light of the day despite the award several years back", Oseke said.
Adopting the motion, the House mandated its House committee on power to invite the Port Harcourt electricity distribution company to explain the recurring blackout in an entire state.
It also mandated the committee to liaise with TCN to execute all projects towards upgrading the 132 KV substation and other projects in Bayelsa, Delta and Rivers state just as it urged the ministry of power to oversee the process of reversing the embarrassing and continuous blackout.