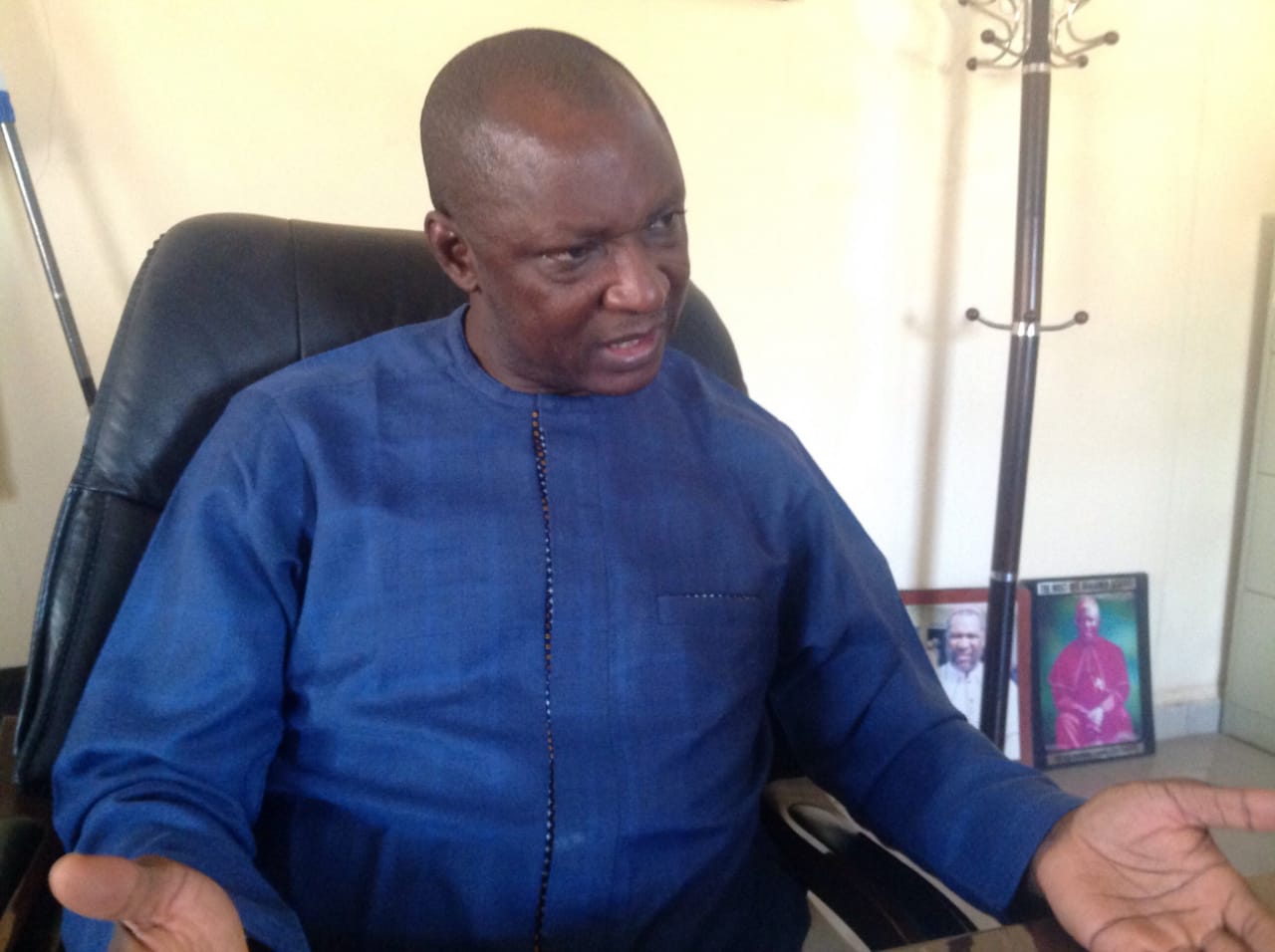 *Commends WAEC for showing compassion
By Ibrahim Hassan-Wuyo, KADUNA
For not allowing the abducted students of Bethel Baptist High School Kaduna, who regained their freedom from bandits, to write their final exams, the Christian Association of Nigeria has expressed dismay, saying what the National Examination Council, NECO, did as a national exam body, was shameful.
The Vice Chairman of CAN (North) and its Chairman in Kaduna State, Rev. Joseph John Hayab, told Vanguard in an interview that the students had missed their WAEC and NECO final exams while in kidnappers den due to no fault of theirs.
Recall that that in the early hours of July 5, gunmen invaded Bethel Baptist High School, Damishi, in Chikun Local Government Area of Kaduna State, Nigeria, and kidnapped 153 students.
According to him, "these children missed their WAEC. The Bethel Baptist High School students couldn't write their internal WAEC and NECO.
"Sadly, one of the most painful things is that we reached out to NECO and WAEC and said our children didn't commit any crime.
"They were only taken away by bandits. What can we do since a large number of these children have come back, to write November-December external GCE as external candidates, so that these children would have some sense that someone cares for them."
"We must give credit to WAEC for graciously agreeing that we should bring these children, who paid for the internal exams.
"They now made them do a formal registration and capturing, and they are writing the November-December WAEC, as I speak now.
'NECO, a national body, turned their back'
"But NECO that is a national examination body, didn't even care about all our pleadings. They know what we are going through
"How do you want these children to grow tomorrow and serve Nigeria if a national body that belongs to the Nigerian government will not treat them with love and care?
"So we felt shame on NECO for not showing concern to us.
"Because that shows that this whole thing we've complained about Nigeria will continue.
"At this time of our need, we are supposed to have the care of these examination bodies. But NECO never shows love."
Also, Rev John Hayab spoke on the plight of Christians, particularly those who suffered due to acts of bandits in the state and accused the authorities of not doing much to free their abducted members.