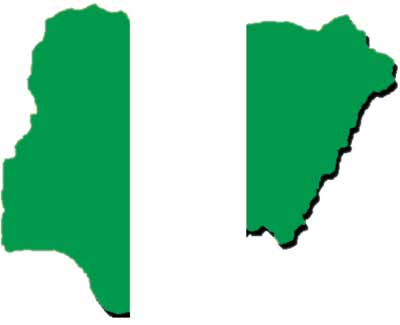 Wither Nigeria in another 50 years?
By Owei Lakemfa
SENATOR Hassan Adisa Babatunde "HAB" Fasinro, one of the founding fathers of Lagos State, passed away March 31, at 99. A senator of the Second Republic, he was called to the Bar in 1951. He  attended Ereko Methodist School and the Methodist Boys High School, MBHS, Lagos.
A leading Muslim of his day, he did not hesitate to send his son, Adekunle Habeeb Fasinro, to MBHS where we were classmates in the 1970s.
He was part of a long line of Muslim leaders who chose to send their children to Christian schools not just because they were broad minded, but also because they knew that religion is essentially a private affair and that when a child is exposed to other religions, he can only be better informed and schooled.
The late Chief Moshood Kashimawo Abiola who attended  Baptist Boys High School, Abeokuta, repeatedly made this point in his eventful political career.
A leading Muslim leader and powerful politician of the 1950s, and one of the richest Nigerians of that era, Alhaji Sule Oyesola Gbadamosi, SOG, did not only decide to send his son, Rasheed Abiodun  Gbadamosi, RAG, to MBHS in 1956, but also took him to live in the household of the then Principal, Reverend S.A. Osinulu. The son who became one of the leading industrialists in the country and was the country's Minister of Planning, used to say one of his greatest advantages was being thoroughly schooled in Christianity and Islam.
These cases, including those of Christians like my uncle who attended Ahmadiya College and my bosom friend who went to Jubril Martins, Iponri-Lagos, were not unique. Religion and religious differences were simply not an issue. In Lagos, it is not uncommon to find a nuclear family with members being Muslim, Christian and traditional religion adherents. All faiths are  respected and many Lagosians, irrespective of their religious obligations, participate in all religious festivals.
The Gbadamosi family, one of the leading families in Lagos, is aware I am a Christian. Yet, when on February 5, 2018, the family marked the 25th anniversary of the passing of their patriarch which was largely a Muslim affair, I was honoured to deliver the Memorial Lecture.
In my lecture, I had posited that: "SOG demonstrated  in practice that we cannot run our politics and governance based on religious discrimination. When in July 1957 some Muslim groups decided to introduce religion into politics by forming an Islamic party, the National Muslim League, Egbe Musulumi Apapo, he and some leading Muslims countered it. They formed the United Muslim Council and  succeeded in checkmating the sectional party.
"The SOG generation did not permit religious cleavages. In the Second Republic, when the AG transformed into the Unity Party of Nigeria, UPN, it did not allow religious considerations to decide who led the people. It actually had two persons from the same religion as governor and deputy governor in the states they controlled. In  Lagos State, they had two Muslims, Alhaji Lateef Jakande and Alhaji Rafiu Jafojo as governor and deputy governor; in Oyo State, they had two Christians, Chiefs Bola Ige and Sunday Afolabi, as were Chiefs Adekunle Ajasin and Akin Omoboriowo in Ondo State. In Ogun State, there were Chiefs Victor Olabisi Onabanjo and Sesan Soluade, who later became the Agbaakin of Egba Christians. Had we continued in the SOG culture, our country might have experienced  less contentious and fragmentary politics."
Tragically, latter day politicians, political jobbers and even some academics, employing ethnicity, regionalism and religion, have turned our beautiful country upside down.
This way, they have succeeded in consigning issues of merit, good governance, peoples' welfare and security to the background. The country's attention is diverted from the 13.5 million out-of-school children and the fact that as I write, fellow Nigerians, including children, are dying of starvation in our Internally Displaced Peoples camps. The issues this tribe of Nigerians are concerned with are sharing offices and positions.
A non-governmental organsiation which has made this its selling point is the Muslim Rights Concern, MURIC, which has made stirring religious sentiments and divisive politics its primary project. In its latest insidious press statement on April 4, MURIC, employing its usual intemperate language, attacked Governor Kayode Fayemi of Ekiti State over his alleged choice of commissioners. MURIC proclaimed: "This list is heavily lopsided. Fayemi is ill-advised. He has grossly shortchanged Muslims. How can he give us only one commissioner out of 14? What parameter did he use?
"This is most disappointing. Fayemi has blindfolded Muslims in Ekiti State. Muslims are not part of his government. Ekiti State executive is not truly representative. It is undemocratic. It is a sham. The disappointment is even more painful because Governor Fayemi had been touted as a very liberal Christian. But see what he has done to us."
MURIC  proclaimed: "We reject this in Allah's Mighty Name. It could have been different if the Muslims had not said anything earlier but they did. They asked for proportionate representation but this is what Fayemi gave them: an empty pot of porridge. Ekiti Muslims do not deserve this humiliation. It is a betrayal in view of the undiluted support they gave Fayemi during the elections.
"If this is a snub, there is always another day. If it is an act of impunity, we all know that power is transient and even the high and mighty will need the poor and weak somewhere along the line. We are used to powerless conscience subjugating conscienceless power. What we are not used to is powerless conscience getting away with it."
Then like making a call for Jihad, MURIC proclaimed: "Only the deep can call to the deep. It is a wakeup call to Muslims to re-strategise and they will do just that…MURIC charges Muslims in Ekiti State to tighten their seat belts. The struggle ahead is not only political but intellectual. They must go into politics in large number and with diversification. Enough is enough."
I lived most of my life in the West, and I know this type of attitude is alien to the region; religion has never been an issue, and the day the people allow religious conflicts is the day the unity and harmony in the West will be compromised, and it will begin the type of debilitating downward slide the country has been forced into by ethnic and religious jingoists who pretend to be national leaders.
This is liberal democracy, and no one can stop any organisation, including MURIC,  from presenting a case, taking a stand or making  demands. But it should be within civil culture and discourse devoid of threats, intemperate language and incitement to violence. After all, poverty and hunger do not differentiate between people of different faith or ethnic origins.