•Assures of AFCON qualification
By Solomon Nwoke, Asaba
Skipper of the National U-23 team and Rizespor midfielder, Azubuike Okechukwu has expressed deep feelings for his side after they thrashed their Libyan counterparts 4 – 0 Monday evening at the Stephen Keshi Stadium, Asaba to book their place in the  third and final round of the 2019 Africa Cup of Nations qualifiers.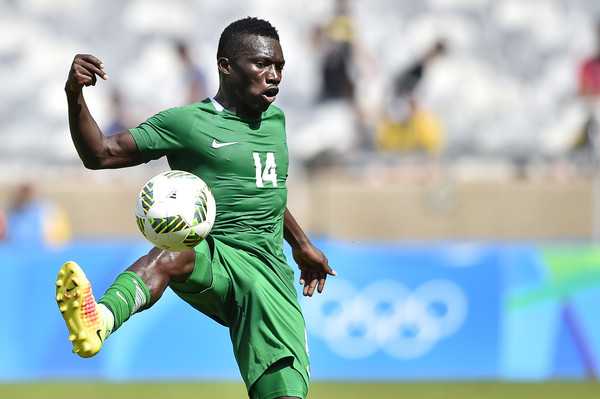 The U-23 skipper maintained that they were not under pressure to cancel out their 2-0 loss in the first leg stressing that the team boast of young and talented players.
He said after their initial set back at Tunisia, they (players) held series of meetings to up their game a little bit before the reverse leg.
Okechukwu said shortly after the crucial encounter, ''We were not under pressure actually, coming back home we knew we were going to have the fans just like the 12th man in the team.
''We knew we were going to do better, we had enough time traveling from the first game. We came back and we trained with the players coming in.
''So basically we are fine and going forward I think these crop of players are wonderful, we had several meetings before the game on our own and then we had to do so. Going forward will be better than this.''
He urged Nigerians to be calm and remain supportive of the team as they look forward to third round of qualifiers.
''I have been in this situation before, with the last U-23. Every game is difficult. I think with the crop of players in the team, if we come together and continue to train like we did for the last three days, going forward I think we'll do better than we've done today'', he said.
It would be recalled that Okechukwu was a member of the team that won the U-23 Africa Cup of Nations in 2015 and represented the country at the Olympic Games in Brazil a year later.