By Sam Eyoboka
LIKE the hydra-headed monster called corruption, unless the nation make deliberate efforts to under-stand the intricacies of drug use or misuse it will be difficult to tackle the me-nace because it has been shown that drug or substance abuse can be a pharmacolog-ical and epigenetic barrier for HIV/AIDS treatment.
Appreciation of the colossal damage, drug use has caused the nation is perhaps the first noble step to tackling the increasing number of young people walking them-selves into the fast lane that often leads them to phychiatric homes and most often truncate their dreams.
Addiction has been defined as a chronic, relapsing disorder characterized by co-mpulsive drug use despite adverse consequences. It is considered a brain disorder, because it involves functional changes to brain circuits involved in re-ward, stress, and self-control, and those changes may last a long time after a per-son has stopped taking drugs. Its a lot like other dis-eases, such as heart disease. Both disrupt the normal, healthy functioning of an organ in the body, have serious harmful effects, and are, in many cases, preventable and treatable. If left untreated, they can last a lifetime and may eventually lead to death.
Experts are of the opinion that people don't consider socially acceptable drugs like cigarette and alcohol as a drug and constitute a huge drug problem diffic-ult to leave because of the social value. They believe that cigarette has much the same colateral damage to the body as drug like cocaine and prescription drugs like tramadol, codeine which are often prescri-bed in hospitals as well as injections like pentazosine,
There are also miscenalous drugs like gegemu, gong, diesel, petrol, septican, toilet, lizardormmenstral pad lacacerra mixed with tom tom etc. People sniff methylated spirit, izal, aboliki etc.
According to Pastor Dokun Adedeji, the Director-General of RCCG's Christ Against Drug Abuse Ministry, CADAM which is committed to make individuals, families and communities free from drug abuse and addiction, the NDLEA had warned several years ago that over 25 per cent of Nigerian youths (about the population of Ghana, Togo and Benin) have been exposed to drug.
"We don't look at it in an empirical way. We just throw data that we don't have because some people come and give some organizations money they will be cooking data. We need to be careful," he maint-ained, saying "when you visit the joints you will see policemen there with uniform who come not to raid the place, but to the dealer to collect something and leave. It's a common thing."
Stressing that the war against drug is much more enormous than we have acknowledged, the pastor said the RCCG rehab home being a faith-based would rather discourage youths from going into drugs than dealing with rehabilitat-ion.
"If we want to rehab, no facility in Nigeria will cater for it. So, we better stop you from getting it. Why do you want to put a 10-year old in a rehab center? Because as young as 10 or even younger are into drugs. So, will you put a 10-year old son or daughter in a rehab where they will be exposed to somebody who has been into drugs for 15 or more years who could teach him/her full style.
"So our own intention is to go to schools, churches and get people to understand the dangers of drugs instead of rehab-ilitation which is better for those who are already in but it shouldn't be the language we preach," he emphasised.
Asked if he is aware that boys and girls between the ages of 12 and 16 are daily being destroyed on a daily basis in Lagos, especially homeless teen girls who are lured into prostitution and eventually into drugs, his response was spontaneous.
Tyson attempts to become Heavy-weed champion
"I am glad you raised this because we see drugs as only a symptom of a point-line decadence if we don't return to values that we all grow with and it continues to adulthood. Today, the people who take care of our children are mostly hired domestic servants and we want to have a good home. Those are the people who initially expose today's kids to such negative traits," Pastor Adedeji stated.
He therefore urged parents to train their children from the very beginning on basic biblical principles, family values, societal values, civic responsibilities and when the children grow up they will not depart from them.
While several schoolmates from the University of Lagos Law faculty are al-ready practicing, a beautiful 27-year old Tamarapreye is rounding up her rehab-ilitation programme at CADAM where, according to her, she had come to get her life back after she lost her way and needed urgent rehabilitation to get clean from drugs.
During Tamara's prolonged reverie when she, on two occasions, considered suici-de, her education suffered. "I came for reformation, to find purpose, because somewhere along the line, I lost my way and I knew I needed help. I tried self-help but it didn't work," Tamara, a paragon of beauty, traced her predicament to many factors including peer pre-ssure where she was introduced to crack-cocaine and before long she got addicted to it and lost control.
"It became so bad that I intentionally did not write my final exams. It wasn't like I failed. I intentionally did not go for my final year examinations. A lot of things happened and I had to open up to my family, because I was deteriorating phy-sically, mentally and I became hypersen-sitive… bouts of anger, so many things, depression.
"I opened up to my mom who initially opted for a spiritual solution—deliver-ance and all that, but after a few days I found myself back to square one," she narrated, adding "we went to different places including a medical doctor who told my mommy to relax that things were not as bad as she thought. We kept doing the prayer at home, but it was not work-ing. One thing led to another until we found out that someone in our neighbour-hood had graduated from CADAM prog-ramme.
"One day my mom opened up to the sister who immediately sold the idea of CADAM to my mom," Tamara who will graduate this month has written her final year exam from the home and is now poised to for Law School in Abuja.
After her stay in CADAM, Tamara has reassured herself to live right because "if anything goes wrong again, the world will move on, so I need to move on and I know I deserve better than this. I know I can achieve something wonderful, so I am getting clean so I can achieve that purpose in life," she stated.
The story of 43-year old father of two, Prince Omosigho is similar. He found his way to CADAM last year March where he has learnt several handcrafts includ-ing shoe making, leather works and some others within one year.
He grew up in the suburbs of Rivers State where he was introduced to drugs at the tender age of 15 as he watched his elder brother take cough syrup with codeine in their one-room apartment. While the brother was taking it little by little "I started emptying everything at once. That was when I started doing drugs."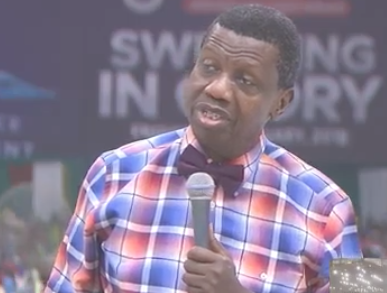 After 12 months of orientation, Prince has seen reason "to quit smoking and I cannot see what will take me back to drugs be-cause what I am thinking now is how I will go out to start using things I learnt here to establish myself and get married and take care of my children. I can make sandals, belts."
Asked what he will tell his friends back in the jungle, he said: "I don't have to tell them anything but with my appearance they should be able to change their ways."
Twenty three year old Jimi Taiwo had within three years attended two univer-sities after he was rusti-cated for his involvement in cult-related killings wi-thout his parents knowing.
"By this time I had started smoking cigarettes with my friends and when I en-tered my first university, I didn't know what to do with my life because I wanted to read business administration but my dad wanted me to register for accounting, arguing that business administration is a lazy man's job," he said, noting that whatever Dad says goes because "I didn't want any problem, hoping that at the end I will finish and do something else.
"So when I got to school, I still had it in mind that since it was not the course I didn't go to class for the first semester. I remained in my room pressing my laptop, taking drugs. That was just basically all I do and my first semester result was very poor. My parents flipped and they thought I had a spiritual problem because they didn't know I was taking drugs.
"Of course I couldn't argue with them. So we were going to places, churches, pray-ing until somebody recommended CADAM to my mum who promptly made enquiries and here I am today," Taiwo who is also graduating this month, said.
"I have benefited a lot from this place. I have seen reasons why I should stop drugs; why it's not good for me or any-body. I've been here for 11 months and I can assure you that after this experience, I would work with my dad and I'm going back to school," he pledged.
It will amaze you to know that medical doctors, pilots, accountants, and all man-ner of professionals have graduated from CADAM and they are today pyring their trades in the society. Fresh gradua-tes are however, enjoined "to note that not everybody is his best friend. And not everybody will be glad to know that he has an addiction or that he's doing something about it. There may be some people who he doesn't need to tell about his recovery. But he should not be reluct-ant to tell the people close to him about his recovery. He should never feel ash-amed that he's doing something about his addiction.
Don't be afraid to say No –
Sometimes the fear of negative reaction from old friends, or others we don't even know, keeps us from doing what we know is right. Real simple, it may seem like "everyone is doing it", but the recovering addict should realize that he is not every-one. He should not let someone else make his decisions for him.
"If someone is pressuring him to do some-thing that's not right for him, let be bold and courageous enough to say "NO". He doesn't even need to explain the reason why, let him just say an emphatic No and walk away.
"Let him pay attention to who he is hang-ing out with. If he'd hung out with a group in which the majority are drinking alc-ohol or smoking cigarettes or using any substance to get high, he may want to think about making some new friends (and there are quite a good number of them around). He may be headed toward a relapse if he continues to hang around others who use substances. He doesn't have to go along to get along."