Places stocks on buy
INVESTMENT analysts in the capital market have expressed optimism on the possibility of shares of Unilever Nigeria Plc, Seplat Petroleum Development Company, and Eterna Plc performing well this year and recommended them for a buy.
According to analysts at Cowry Asset Management, the stocks have an upside potential of 162.30 percent, 50.80 percent and 47.90 percent respectively and placed the full year price target at N100.99, N829.42 and N7.10 per share respectively.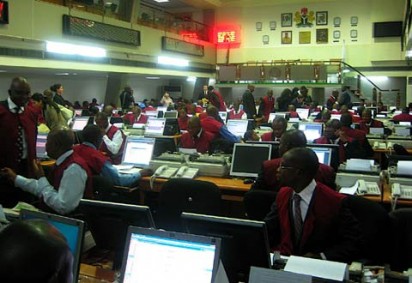 Other stocks recommended for a buy include United Bank for Africa, FCMB Group Plc, Ecobank Transnational Incorporated, ETI, and Zenith Bank, which have upside potential of 46.16 percent, 82.64 percent, 93.47 percent and 38.58 percent respectively and full year price target of N11.40, N3.60, N25.92 and N30.56 per share respectively.
https://www.vanguardngr.com/2019/03/naira-weakens-marginally-against-dollar-at-parallel-market-2/
Meanwhile, operators are projecting a continuation of bearish activity in the market.
Last week, the major market indicator – All Share Index, ASI, declined marginally by 0.01 percent to 31,139.35 points amid sustained profit taking activity.
Reflective of the bearish sentiment, the Nigerian Stock Exchange, NSE, insurance, consumer goods and oil and gas sectors closed in negative territory, falling by 1.09 percent, 2.30 percent and 3.95 percent to 128.50 points, 703.73 points and 280.54 points respectively. However, the banking and industrial goods sectors closed in positive territory, rising by 3.82 percent and 2.42 percent to 415.77 points and 1,270.51 points respectively.
Analysts at Vetiva Capital Management, making projection into the week, noted that the sentiment in the market still remained weak. "On the back of this, we expect seesaw trading this week, as the interplay between bargain hunting and sell-offs continues," they said.
Similarly, analysts at Cowry Asset Management said: "We expect the Nigerian equities market to close marginally up as investors continue to take advantage of the low share prices of most companies that have posted positive financial results and increased dividend payout. More so, with the declining stop rates for most maturities, we expect investors to shift funds in favour of equities."