The Committee of Youth on Mobilisation and Sensitisation (CYMS) has urged Atiku Abubakar, presidential candidate of Peoples Democratic Party (PDP) in Saturday's Presidential Poll to concede defeat to President Muhammadu Buhari in the interest of Nigeria.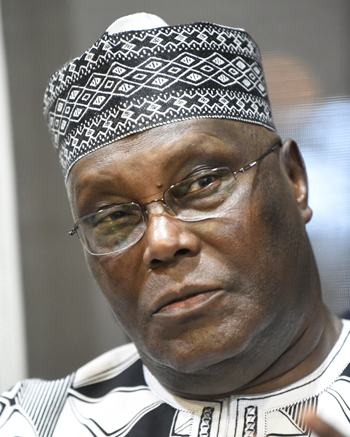 CYMS Director General Mr Obinna Nwaka, disclosed this in a statement on Wednesday in Abuja.
Nwaka also lauded the Independent National Electoral Commission (INEC) for conducting free, credible and conclusive election.
"The CYMS which comprises of young people also congratulates the President and Vice President Muhammadu Buhari and Yemi Osinbanjo, for their victory at the just concluded election.
"We at CYMS are not surprised at the victory, though we also commend the main opposition presidential candidate, Atiku Abubakar of the PDP.
"Atiku's commendation is for his doggedness and we also implores him to concede defeat in the best interest of Nigeria,'' he said.
Nwaka noted that the election has further strengthened the nation's electoral process and reduced fear in Nigeria on election matters.(NAN)
Subscribe for latest Videos