By Princewill Ekwujuru
Women in Infrastructure Community Africa (WICA), a professional women advocacy platform with focus on sustainable infrastructure delivery in Africa, has called on the government and corporate organisations to make and implement gender and social inclusion policies in the infrastructure sector. According to the group, ensuring meaningful participation of women in the infrastructure sector will enhance sustainable socio-economic development, structured women empowerment, mitigate poverty and boost the emergence of sustainable and resilient cities and communities in the face of climate change challenges.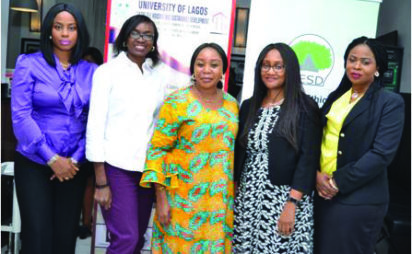 This submission was made known during the Consultative Forum of women in the infrastructure sector to discuss ways of advocating women and social inclusion in the industry and in Private Public Partnership, PPP, with the theme: Diversity in Infrastructure.
According to Dr Olajumoke Akiode, Executive Director, Center for Ethics and Sustainable Development and the Founder of WICA, the myth of infrastructure being gender neutral is responsible for existing public utilities that do not adequately meet the needs of every member of society. The exclusion of women who research shows interacts with infrastructure more than the men, from the choice of infrastructure, its conception, design and implementation, has overtime hindered the delivery of equitably beneficial and sustainable infrastructure in Nigeria and Africa.
The keynote speaker, Ms. Thelma Ekiyor, who is the CEO of Afrigrants Resources Ltd,emphasized the importance of capacity building for WICA members, and the need to be strategic and focused on what needs to be changed, especially core policy issues. Mrs Doris Mbadiwe, the Executive Director of Inter-Bau Construction Ltd in her paper presentation on Diversity in Infrastructure, highlighted women's experiences as stakeholders, end-users and workers in the infrastructure sector and the need to ensure policy formulation that addresses the constraints to women participation in the construction industry.
Also speaking, Mrs Onyeche Tifase, CEO of Siemens stressed the need for WICA to be active in changing gender stereotypes around work in the infrastructure sector, beginning with the young women who need to start thinking differently about career opportunities, the value of hard work and competence as well as their life priorities in order to bridge existing gender gaps among infrastructure professionals. Dr Oginni, a professional architect and researcher in the University of Lagos, also emphasized the need for mentorship, role models and structured incentives for increased girl-child study and practice of STEM disciplines.