By Onozure Dania
Lagos- The 22 year old Togolese Cook Sunday Adefonou Anani, who was alleged to have died earlier this morning, is still alive.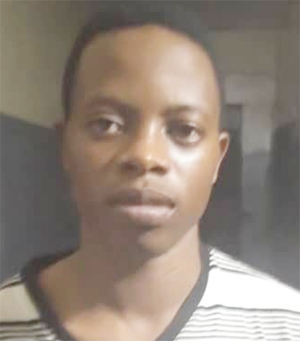 Vanguard had gathered that Anani, who allegedly murdered his boss, Opeyemi Badamosi Chairman of Credit Switch Technology, was dead.
The sourced had told Vanguard that it heard the suspect counsel saying he got a message from his boss Mrs O.A Adeyemi of the Office of the Public Defender that she got a message that Anani was dead.
However when Vanguard visited the Ikoyi prison custody, to ascertain the veracity of the death of the suspect, Vanguard found out that the suspect was still alive.
https://www.vanguardngr.com/2018/11/how-i-met-davido-chioma-rowland/