By Rosemary Onuoha
The National Pension Commission (PenCom) said it recovered a total of N465.02 million as outstanding pension contributions from defaulting employers in the second quarter of 2018, Q2'18.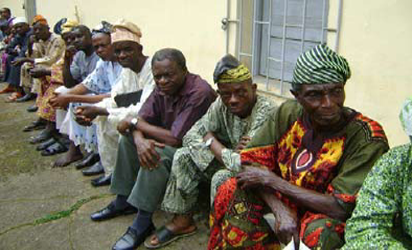 The figure represents principal contribution of N335.7 million and penalty payment of N129.32 million.
So far, the Commission said it had recovered N14.38 billion in outstanding pension contributions since the inception of the Contributory Pension Scheme, CPS, comprising a principal contribution of N7.48 billion and penalty of N6.96 billion from defaulting employers since it engaged the services of recovery agents.
PenCom stated this in its Q2'18 report, adding that it has maintained the services of 14 agents for the recovery of outstanding pension contributions from defaulting employers.
PenCom in the report stated, "During the quarter, the sum of N465.02 million representing principal contribution of N335.70 million and penalty totaling N129.32 million was recovered. This brought the total recoveries made to date to N14.38 billion comprising of principal contribution of N7.48 billion and penalty of N6.96 billion.
Micro pension scheme will enhance financial inclusion – IEI boss
"Following the issuance of demand notices to defaulting employers whose liabilities had been established by the agents, some employers had remitted the outstanding pension contributions and the corresponding penalties."
Furthermore, the Commission noted that in the quarter under review, it received a total of 5,634 applications for issuance of pension clearance certificates, of which certificates were issued to 5,427 organisations, while 207 firms were turned down due to non-compliance of pension contributions for the appropriate period and non-provision of group life insurance policy for employees.
According to PenCom, a total of N49.31 billion was remitted to the Retirement Saving Accounts, RSAs, of 71,386 employees by the 5,427 organisations to whom certificates were issued.
In terms of registration into the scheme, PenCom said, "The pension industry recorded a 1.99 percent growth in the scheme membership during the second quarter of 2018, moving from 8.04 million contributors at the end of the preceding quarter to 8.20 million.
Increment in corpers'allowances: We'll wait for minimun wage to take effect — NYSC DG
The growth in the industry membership was driven by the Retirement Savings Account (RSA) Scheme, which had an increase of 160,226 contributors representing 2.01 percent.
However, membership of the Closed Pension Fund Administration (CPFA) Scheme declined by 77 members (23,579) while the Approved Existing Scheme (AES) membership remained unchanged at 40,951.