By Juliet Umeh
The  Nigerian Communication Commission, NCC, recently, appointed Mr. Nnamdi Nwokike as the  new Director, Public Affairs of the commission. According to the commission, Nwokike's appointment  came on  the heels of the retirement of NCC's former public affairs director, Mr. Tony Ojobo at the mandatory age of 60 years.
However, the commission also said it followed the process of realignment of roles and redeployments, which is a normal practice within the commission.
https://www.vanguardngr.com/2018/10/lasuth-vision-care-restore-sights-to-100-indigent-lagosians/
Prior to this new position, Nwokike was the Director, Corporate Strategy Planning and Risk Management of the NCC. Ever since then, he has held various posts in NCC.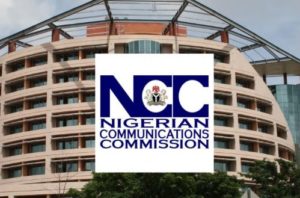 Mr. Nwokike's expedition in Nigerian Communications Commission began in 2001 when he became the Deputy Director and pioneer Head, Consumer Affairs Department; a department he started and renamed Consumer Affairs Bureau, CAB.
At CAB, he created the Consumer Parliament, Consumer Outreach Programmes, Consumer Bill of Rights and Consumer Factsheets which have remained veritable channels for handling consumer complaints, consumer education and general dissonance in the market.  He participated actively in the revolution of the telecom industry by contributing impeccable innovative ideas that prepared the ground for the continued blossoming of the Commission as the foremost consumer-centric regulator in Nigeria.
https://www.vanguardngr.com/2018/10/entrepreneurship-winner-emerges-in-ncoy-award/
In 2004 he was transferred to Business Development – a department that has the responsibilities of developing new business vistas, negotiating business contracts and managing international collaborations with agencies such as World Bank, United States Telecommunication Training Institute, USTTI, USAID.
With his team in the Business Development Unit, they worked assiduously with Consultants from World Bank, USAID towards the setting up of the Universal Service Provision Fund in the Commission.
In 2007, Nigeria through the NCC supported the candidature of Nwokike for the Executive Secretary position to head the West Africa Telecommunications Regulatory Assembly, WATRA. Having contested and won the election, Mr. Nwokike served as Executive Secretary of WATRA for two terms of three year tenure from 2007 to 2013 among others.
He attended various institutions both locally and abroad. Nwokike is married with three children.
Photo: , 15/10/18
Subscribe for latest Videos