The Are Ona Kakanfo of Yorubaland, Chief Gani Adams, on Wednesday said Badagry had the potential to become a world-class tourists' destination if given a facelift.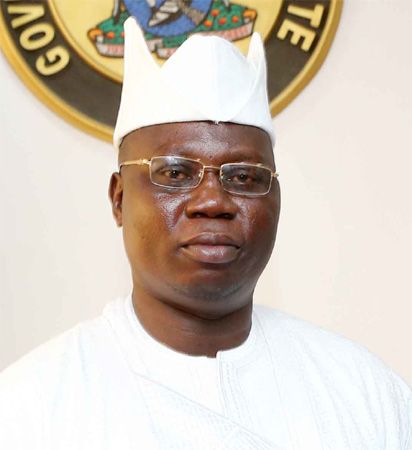 Speaking at the 2018 Olokun Festival at Suntan Beach, Badagry, Lagos State, Adams decried the deplorable state of the expressway leading to the historic city.
Lagos to aggressively fix potholes, intensifies road rehabilitation
"Badagry is yet to assume its full potential; monuments and historic places like the palace of the monarch should be given a face-lift.
"Popular places like the Point of No Return should be able to drive tourists to the site as it is done in Ghana and Senegal,'' said Adams, who is also the National Coordinator of Oodua Peoples' Congress (OPC).
Adams, Chief Promoter of Olokun Festival Foundation, said that the deplorable state of Lagos-Badagry expressway had affected the people and the economic potential of the coastal town and that of the West African sub region.
"The road that links all the West African coasts is located here, but government has abandoned the road.
"Roads that are being used by citizens and diplomats from all over the world should be accessible and motorable,'' he said.
On Olokun festival, Adams said: "Lagos today is one of the most prosperous states in the world because of the abundant success attracted to the state by Olokun and Olosa, the river goddesses.
OPU Summit: Restructuring, key to nation building —Aare Adams
"Today's event is how we can sustain our cultural identity. It is not about the festivity and celebration: it is about the Yoruba cultural heritage.
"It is about sending a message of hope to everybody that share in our dream.
"Because we did not despise our little beginning, today, we have succeeded in making remarkable progress, by extending our frontiers to outside the shores of Nigeria.
"It is worthy of note that at every point of our struggle and cultural evangelism, we have shown great confidence and respect for our traditional institutions.''
He urged Federal and State Governments to partner with private organisations to boost tourism across the country.
The Royal Father of the Day, Oba Munirudeen Lawal, the Timi of Ede, Osun State, said that the Yoruba neglected their rich cultural heritage with the advent of Europeans.
Lawal lauded Adams for his continuous efforts at reviving Yoruba cultural heritage and urged traditional rulers to promote indigenous languages in their domains.
Newsmen report that other royal fathers in attendance were the Akran of Badagry, Aholu Menu Toyi 1, The Alaro of Aro-Ede, Oba Jelili Oyedokun.
Others were Oba Fasasi Jinadu, the Onisangaho of Sagaholand, The Oloto of Oto-Awori, Oba Olanrewaju Aina.
NAN