By Vincent Ujumadu
Awka- PEOPLES Democratic Party, PDP, presidential aspirant and former governor of Sokoto State, Alhaji Attahiru Bafarawa Wednesday in Awka promised to implement Igbo agenda in its entirety if elected President of Nigeria in 2019.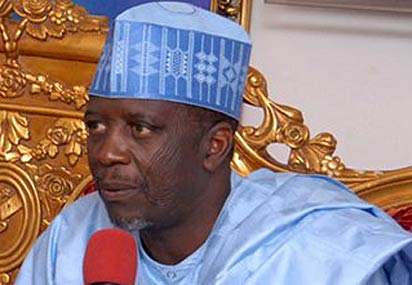 Addressing PDP leaders as part of his nationwide campaign for the ticket of the party in the forthcoming primaries, Bafarawa said he remained the best presidential choice for the people of South-East in view of his special relationship with many people in the zone, recalling how he appointed many Igbo people into sensitive positions and supported Igbo businessmen during his eight years as governor of Sokoto State.
He said: "Those who came before me must have promised you heaven on earth, but what I tell you is what I am going to do. You should not allow people to come and deceive you because they want your votes.
"I want the people of Anambra to be part of my ticket by voting for me during the primaries and I want to assure you that I will implement Igbo agenda if elected. It will not be proper for you to divide your votes because since there are many aspirants, I will advise you not to allow your votes to be shared.
"It is better for you to put your votes together so that you are going to be part of one team and the only way to do is for you to put your house in order.You are suffering in politics because you are not united."
The presidential aspirant said it was improper for an elected person to deny some people their rights because they did not vote for him.
"I believe that once someone is elected, he has to carry everybody along, not minding whether a section voted for him or not. If you neglect some sections of the country because they did not vote for you, you are not practicing democracy. We are all Nigerians and we cannot run away from that," he added.
Bafarawa however said that as a democrat, he would be ready to support any aspirant who emerged as the PDP flag-bearer in order to move the country forward.