By Benjamin Njoku
MultiChoice has released the list of 20 students selected chosen as the first intakes of the MultiChoice Talent Factory Academy. The candidates were chosen after a two-month long process of shortlisting candidates from over 3 000 entries from Nigeria and Ghana.
This was followed by a rigorous interview and adjudication process by a group of film and television industry experts and MultiChoice regional Academy Director, Femi Odugbemi.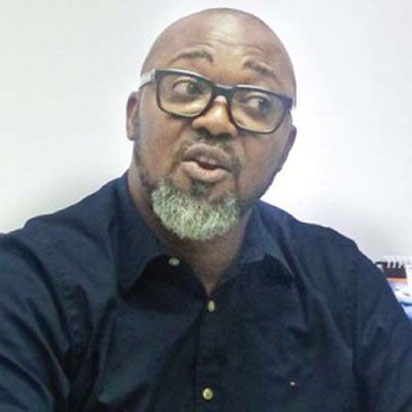 The 20 future filmmakers were selected based on their industry-related qualifications and skills, as well as their passion to narrate Africa's unique stories. Those selected include Idongesit Amba, Allen Onyige, Gilbert Bassey, Precious Iroagalachi, Nanret Paul Kumbet, Akpera Mnena, Umm'salma Saliu, Ugwu Uchenna Eileen and Sonia Nwosu.
Others are Moses Akerele, Metong Minwon, Bolaji Adelakun, Joseph Adeniyi, Kemi Tamara Adeyemi, Tochukwu Nwaiwu, Blessing Bulus from Nigeria and Edmund Kobby Asamoah, Henry Konadu Denkyira, Irene Dumevi Yaamoakoa, Patience Esiawonam Adisenu from Ghana, who will represent the West African region at the Nigeria-based MTF Academy from 1 October.
MultiChoice will sponsor the students' tuition, accommodation and stipend for the duration of their training in each the academy.
"As a company that is deeply rooted in Nigeria, we understand that many young, aspiring filmmakers have the capacity to learn and strengthen their skillset to give back to their communities but may not be financially equipped to do so. The MultiChoice Talent Factory focuses on making sure that those gems are nurtured, and their talents developed to contribute meaningfully to Africa's creative industry," said John Ugbe, Managing Director.
The MTF Academy students will be provided with skillsets to develop their talent, connect with industry professionals and tell authentic African stories through a comprehensive curriculum comprising theoretical knowledge and hands-on experience in cinematography, editing, audio production and storytelling. During the programme, MTF Academy students will produce television and film content that will be aired on our local M-Net channels across the MultiChoice platform.