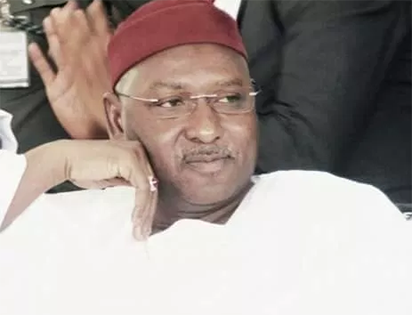 Hafiz Abubakar
By Abdulmumin Murtala
Professor Hafiz Abubakar has on Sunday resigned his position as Deputy Governor of Kano state under the ruling All Progressive Congress APC.

In a letter addressed to the Executive Governor of Kano Dr. Abdullahi Ganduje dated Saturday 4th August 2018 and signed by Prof Abubakar, he stated his intention for the resignation.
"I regret to write and inform you of my decision to resign my position as Deputy Governor of Kano state with effect from Saturday the 4th of August, 2018" he stated.
The Deputy Governor was said to have resigned his position following a hint that 31 members of the State House of Assembly signed his impeachment notice which will be tabled before the House on Monday.
He explained to the Governor that he had made all efforts by drawing the Governor's attention to issues that would avoid drifting into the kind of unnecessary crises the state is facing today but all to no avail.
Prof Abubakar explained as part of his reason for resigning alleging that the state Governor was disrespectful of the office of the Deputy Governor as well as expresses several injustices on his person.
"Under the circumstances giving the deteriorating state of affairs and your continued disrespect for the Office of the Deputy Governor as well as your expression of several injustice on my person, I regret that I have no option than to succumb to my inner calling with the hope that this decision is in accordance with the guidance and wishes of Allah (SWT), for me and for the good people of Kano state" he wrote to the governor.
It would be recalled that the Deputy Governor had had cold relationship with the Governor of the state especially when his political godfather Senator Rabiu Musa Kwankwaso decamped from the APC to the People's Democratic Party PDP.
The state government in a response to the Deputy Governor's claim that his life was under threat, dismissed the cry out describing him as insignificant for government to spend money impeaching him while he was advised to resign or to continue as Deputy Governor.