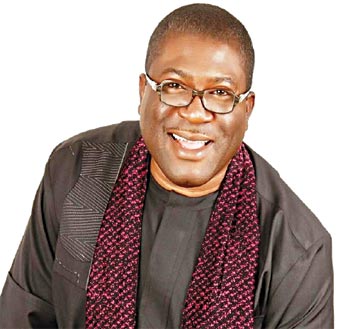 By Chidi Nkwopara
OWERRI— EMBATTLED former Deputy Governor of Imo State, Prince Eze Madumere, has said that no amount of persecution, intimidation and blackmail will deter him from pursuing his current political ambition.
Madumere made his feelings known yesterday, while addressing a cross section of Imolites at a social event in Owerri.
"I must commend all people of goodwill and Imo people in particular  for coming out en-masse in my defense, despite the barrage of intimidation and molestation, coming from government agents", Madumere said.
While saying that he was not deterred by "the illicit antics of the state government and it's agents", Madumere equally commended Nigerians  for speaking out against the prevailing evil.
"I am proud to be a Nigerian, following the patriotic efforts of Imolites and Nigerians at large, to call evil by it's ugly name. I am happy that illustrious and patriotic citizens of Nigeria have lent their voices  in condemning the ill-fated onslaught against me", Prince Madumere said.
He paid glowing tribute to some lawmakers, who either rejected huge sums of money, jettisoned political affiliation or chose to bear the pain of being suspended for expressing solidarity with him.
"I commend the lawmakers from my Mbaitoli-Ikeduru Federal Constituency, Hon. Ifeanyi Nnataronye and Hon. Uche   Oguike, who chose to bear the pain of being suspended for expressing solidarity with me, knowing I had done nothing wrong. I must say that I'm  most proud of our brother lawmakers from Oru East and Oru West local government areas, Hon. Nkenna Nzeruo and Donatus Onuigwe who are also suffering today for refusing to join in the impunity", Madumere said.
The embattled Mbaitoli prince then reiterated his "resolve to continue to stand for justice, equity and fair play", insisting that "keeping quiet in times of injustice for temporary comfort is like piling up the devastation of unquantifiable measure of evil."
He urged people of conscience never to stop fighting for a just cause since Imo State does not belong to one man and family.
"Rise up and fight for your right. Do not allow anyone to usurp your freedom of expression, association and freedom to aspire to be whatever you wish to be. We must fight for equity, fair play and justice. It is only when we have these ingredients in our society that we can make the needed progress", Madumere reasoned.