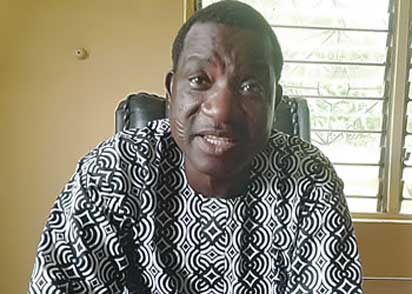 Simon Lalong
Lalong
By Marie-Therese Nanlong
Jos—Governor Simon Lalong of Plateau State, yesterday said suspects arrested in connection with the killings in some communities in the state would be prosecuted in Jos, the state capital, as against the practice of transferring suspects to Abuja for trial.
Lalong gave the assurance when members of the Pentecostal Fellowship of Nigeria (PFN) visited him on a condolence visit and to commiserate with the citizens on the incidents which claimed over 200 lives.
He enumerated some of the proactive steps taken to ensure lasting peace in the state and solicited prayers for peace not just for the state but the country as a whole.
His words: "As a government, we will go back to the drawing board to see what has happened. Our first responsibility as a government is the protection of lives and properties and we will do our best to ensure that our people stay in peace.  I regret the killings in the state and we will do our best to fish out the perpetrators. When they are arrested we will parade them before we start prosecution here in Jos."
The National President of PFN, Rev. Felix Omobude, who came in company of Bishop Francis Oke, the Deputy President and Apostle Emmanuel Kure of Throne Room Ministry, among others, said they were in the state to condole the government and people on the unfortunate incident.
Omobude condemned the killings and called for the arrest and prosecution of the perpetrators stressing, "The Federal Government must fish out the perpetrators, prosecute and punish them here in Plateau. We are insisting that the people arrested must be tried in Plateau and sanctioned in Plateau."
The PFN President said "a situation where the perpetrators are arrested and taking to other places where nobody hears anything about the suspects is not right. We urge the Federal Government under the leadership of the President Muhammadu Buhari to keep step up efforts at protecting the lives of citizens."
He warned the perpetrators of the killings to know that the Church could not continue to be on defensive as "No law in the world forbid the people from defending themselves, nobody should take our drive for peace as weakness, and we stand for peace and good neighbourliness."
He maintained that the PFN had made its stand on cattle rearing known that "it is a private business and should not be sponsored by government as cocoa and yams were not sponsored."
Omobude added that PFN, in collaboration with the Christian  Association of Nigeria had declared a three-day fasting prayer that would commence on July 9  and further instructions on the prayers point and other things would be given to churches before its commencement.