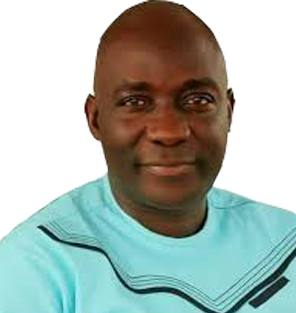 Kolapo Olusola
Kolapo Olusola
By Dave Oso
Founder, Ekiti Youth Movement, Lanre Ajegbomogun has urged the people of the state to vote for the Peoples Democratic Party (PDP) candidate in the July 14 governorship poll, Professor Olushola Ojo-Eleka due to his impeccable credentials and to enable him build on the achievements of his boss, Governor Ayodele Fayose. Ajegbomogun however, appealed to youths to shun violence, advising market women, artisans and farmers to go out en masse to foil Dr. Kayode Fayemi's comeback bid.
According to the Lagos-based animal health expert, the manifesto of the PDP aspirant will take Ekiti to greater heights coupled with his running mate, Hon Deji Ogunshakin, who he said has been tested as a local government chairman.
He said: ''The situation whereby the same party/government continues will engender continuity and boost the economy of the state as can be seen in the case of Lagos State. I want to appeal to all Ekiti people, home and abroad to key into this continuity.''
Ajegbomogun also stated that on several occasions, Fayose described Ojo-Eleka as very integral to the success story the state recorded in the education sector, moving from 34th position under the immediate past administration to 11th in 2016.
He noted that the state came first in the National Examination Council-organised examination for senior secondary school students with a cumulative score of 96.48 per cent in 2016 as against 58 percent recorded two years earlier.