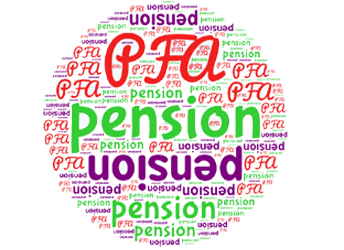 AS autonomous bodies, regulatory agencies empowered to oversee particular sectors of the polity should ordinarily be seen to be well above-board. When functionaries of such agencies are upright and conduct their operations through best practices, it boosts confidence in the sector.
It is in this light that recent reports of disproportionate compensation packages by some sectoral regulators  for their staff have become worrisome.
Just at about the time the trial of a former Director-General of the Securities and Exchange Commission, SEC, Mounir Haliru Gwarzo over allegations of paying himself N104.8 million severance allowance, it emerged that another regulatory agency, the National Pension Commission, PENCOM, was also treading that path.
Recent reports that the PENCOM increased the severance allowance payable to its retiring staff by 300 per cent is indeed discomforting. The increase was effected despite the current flux in the management of the Commission which has an Acting Director-General as a virtual sole administrator in the absence of a board and executive management.
The nominations put forward for a new board and executive management have been bogged down in the Senate due to the acrimony between the Legislature and the Executive. There is palpable concern that it is in the absence of a board that the bureaucracy in the Commission usurped the powers of the board to pronounce the 300 per cent increase.
A competitive compensation package for a finance subsector regulator such as PENCOM helps to ensure that the regulator is able to attract top quality human resources. Even more, it also helps to inure officials to temptations and enables upright officers to maintain the integrity of the organisation.
However, we find the process of adoption of the 300 per cent increase suspicious. The request for the increase was made to the Acting Director-General of PENCOM, Hajiya Aisha Dahir-Umar, by one Mrs. Habiba Lawal who was at one time Acting Secretary to the Government of the Federation. Such fundamental decisions, we strongly submit, should not be made by functionaries who hold their positions on an ad-hoc basis, more so, in the absence of a board for the Commission.
Given the strategic role that PENCOM plays in the financial services sector, we urge the authorities to take a second look at the development and where wrongs are detected, they should be immediately addressed.
We call on the Senate and the Presidency to also quickly resolve their differences and join hands in the spirit of our democracy to run the affairs of the country as constitutionally stipulated. The boards of several Federal Government agencies and institutions should be quickly filled to fill the voids that are threatening good governance.