WHEN God created the world, He also designed and ordered time for each creation. So, every event in this world has a time of happening. The word and its natural components did not appear at same time but in sequences.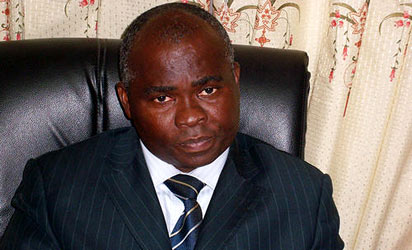 Heaven and earth were first created, then came the light, the separation of darkness from light, the space and water, the bursting forth of the land with every sort of grass and seed bearing plants, the separation of day and night vis-à-vis sun and moon, the creat-ion of water animals and etc. None of these events came same time but all at its own time. So everything in this world has to do with time.
Ecclesiates 3:1-2 says: "To every thing there is a season, and a time to every purpose under the heaven: A time to be born, and a time to die; a time to plant, and a time to pluck up that which is planted"
There is a time for everything. We do strongly confess even when we go through times of darkness that our times of deliverance and freedom are in God's hand. He alone knows when it is His time to visit us. He allocates time to each event according to how it pleases Him.
Therefore time is an integral part of our lives. We should always be cautious of what the time is, what we are expected to do and what we are really doing. It is very important that we should know when it is our time for the divine intervention of God in our favour. More importantly now that God is moving His time toward forcing our enemies to submit.
This means that all the enemies behind the reason for barren-ness, delay in marriage, un-employment, poverty, sickness, staphylococcus, HIV, diabetes, liver problem, kidney and heart disease, rising and falling, affli-ctions of all kinds  will be sub-jected to submission.
As many who have risen up against you in whatever form, the Lord says they will submit in this program.
We should know that, the time of God's gracious offers of mercy to us is now. And it will be foolishness on the path of the ignorant if such a great offer is so neglected. And now is our time of visitation for mer-cy and deliverance, don't miss it!
II Co 6:2, "For he saith, I have heard thee in a time accepted, and in the day of salvation have I succoured thee: behold, now is the accepted time; behold, now is the day of salvation."
There is a particular time wherein God is pleased to pour out His blessing of mercy.  And this is that particular time: that time of a peculiar blessing. Behold, now is that very time in which the mercy of God is present to heal, deliver and restore.
Luke 19:43-44, "For the days shall come upon thee, that thine enemies shall cast a trench about thee, and com-pass thee round, and keep thee in on every side, And shall lay thee even with the ground, and thy children within thee; and they shall not leave in thee one stone upon another; because thou knewest not the time of thy visitation"
Beloved, the time of your visit-ation has come. I want you to begin to Prepare for your testimonies for the Lord has remembered your suffering and is coming to pay back your enemies in their own coins.
Mic. 4:11-12 says: "Now also many nations are gathered against thee, that say, Let her be defiled, and let our eye look upon Zion. But they know not the thoughts of the LORD, neither understand they his counsel: for he shall gather them as the sheaves into the floor".