…accuses commission of working for APC's 2019 interest
By Dirisu Yakubu
National Chairman of the Peoples Democratic Party (PDP), Prince Uche Secondus has chided the Economic and Financial Crimes Commission (EFCC) for what it called its unconcealed bias in their execution of the anti corruption war in the country.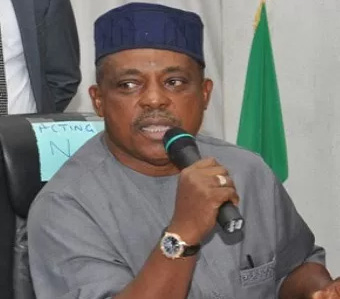 Secondus said the recent arrest and harassment of contractors handling projects in only PDP- controlled states, has exposed the anti graft agency as doing the bidding of the ruling All Progressives Congress (APC) ahead of the 2019 general elections.
The PDP boss in a statement signed by his media adviser Ike Abonyi, said the EFCC has deployed its operatives to intimidate and harass contractors handling various projects in some PDP states with the motive of frustrating their project goals which have visibly placed them far ahead of their colleagues in APC- controlled states.
He expressed regrets "that the commission has remained beclouded in its bias" and has refused to heed the advice from well-meaning Nigerians and international watchers including the recent one from the British High Commissioner to Nigeria Mr. Paul Arkwright for them not to take sides with any political party ahead of the 2019 general election.
Secondus quoted Mr. Arkwright as saying "INEC and EFCC should be there to preserve the integrity of the political process, including taking investigations without prejudice on one side or the other."
The statement read: "Rather than encourage states who are seriously involved in the delivery of democracy dividends to their people, the ruling APC has been conniving with the relevant agencies to be harassing contractors ostensibly to frustrate and slow them down in their development strides.
"Contractors in Taraba and Rivers states as well as other PDP states are being harassed by EFCC operatives and are being arm twisted to implicate PDP leaders.
"Intelligence is available to the party that the ruling party and the federal government have resolved to ensure that PDP states are permanently put on their toes so as not to get their bearing ahead of 2019."