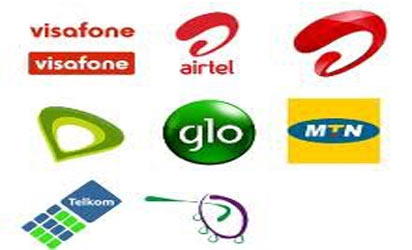 The Consumer Protection Council (CPC) says telecom operators' decision to transfer their operating cost to customers is unacceptable.
The Director -General of CPC, Mr Babatunde Irukera made this known at end of the E-Payment Providers Association of Nigeria workshop in Lagos on Sunday.
According to Irukere, the 0.005 per cent directive imposed by Central Bank of Nigeria (CBN) on all electronic transactions is an operational cost for operators and should not in any way be transferred to customers.
"At CPC our main focus is the customer; that they are treated with fairness and with transparency.
"We are unwilling to accept the decision of operators to transfer the cost of business to consumers.
"What they provide is airtime and broadband and if they decide to make additional things to secure consumers, it is cost of business to them," he said.
Irukere said that the issue on electronic commerce hovered on payment system, "and this is what makes commerce to thrive and it includes data security''.
"All should be put in place to mitigate the risk of fraud but beyond that, the risk of exposure of people's privacy should be upheld.
"Electronic commerce is the present and much more the future and it should carry the responsibility of protecting citizens," he said.
Association of Telecommunications Companies of Nigeria (ATCON) revealed plans by government to implement Section 44 of the Cybercrime (Prohibition, Prevention, ETC) Act of 2015 (PDF).
Section 44 of the act highlights the establishment of the National Cyber Security Fund, which is to be funded by 0.005 per cent levy charged on all electronic transactions and to be domiciled with the CBN.
The ATCON National President, Mr Olusola Teniola, revealed that the apex bank notified the association to be ready for the collection of the 0.005 per cent levy to finance the fund.
Teniola claimed the levy would not only affect TELCOS and Internet Service Providers, but firms operating in the financial industry would also feel the impact.
According to him, imposing such a levy will amount to a price increase across board.