Tier III certified Data Centre, Rack Centre, last week grabbed the Lagos Chamber of Commerce and Industry's, Local Content in ICT award, in this year's commerce and industry awards.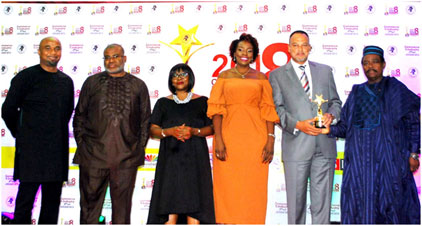 Explaining the rationale for the awards, Director- General of LCCI, Mr Muda Yusuf, said: "The objective is to recognise, celebrate and promote private and public institutions that have exhibited the core values of best business practises, business sustainability and have positively impacted the society."
The Chamber said the award to Rack Centre and other winners was "an outcome of painstaking selection process from numerous entries received for the award category and backed by feedback from industry's market intelligence."
Director, Advocacy & Enterprise Development, LCCI, Dr Vincent Nwani, said: "Rack Centre has made sustained and dedicated commitment to Nigeria's economy by its huge investment in data centre and network connectivity thereby saving the Nigerian economy millions of foreign exchange on an annual basis, and providing the much needed employment for the youth while also enhancing data security and reliability for corporations across the African continent."
He added: "We are very proud of Rack Centre and LCCI in its 2018 Commerce and  Industry Awards; we recorgnise and celebrate the company for its value addition to the Nigerian economy.
The LCCI which had grown from a membership of 14 in 1888, the year it was established to 1,500 membership today, said it prides itself as a credible platform for such awards, which cuts across all the sectors of the Nigerian economy and was to showcase those organisations that "have made remarkable contribution to the development of commerce and industry and the economy at large, adding that corporate governance "was also a major consideration in the evaluation of nominees for the award."
Managing Director of Rack Centre, Mr Ayotunde Coker said: "We are delighted and honoured to win this award from the LCCI, a great business institution in Nigeria.