By Yinka Ajayi
Abeokuta—MEMBERS of a Pan-Yoruba socio-cultural group campaigning for the restructuring of Nigeria, Yoruba KO'YA Movement, yesterday, accused Speaker of the Ogun State House of Assembly, Mr. Suraj Adekunbi of shunning the group the when it visited the state assembly complex to submit a protest letter.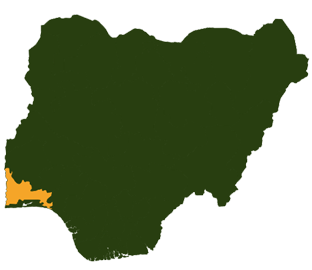 The group stormed the assembly complex in a peaceful manner demanded to see the Speaker were told by security personnel and staff of the parliament that the Speaker had gone to attend the ongoing All Progressive Congress (APC) Ward Congress in the state.
National Organizing Secretary of the group, Mr. Maxwell Adeleye said: "We were here a fortnight ago to submit our protest letter on the state of the nation and the position paper of our organization on the ongoing restructuring debate but we were told to come back today because the Speaker was not around despite writing a letter to him to that effect.
"Last week, we wrote another letter to the speaker, acknowledged, reminding him of our visit today but unfortunately, he is nowhere to be found. Our representative was here on Tuesday, we were told that the Speaker had referred the letter to the Deputy Speaker but today, both the Speaker and the Deputy Speaker were nowhere to be found."
However, efforts speak to the Speaker have not yielded a fruitful result as at time of filing this report as his lines were switched off while text messages sent to his three mobile lines were not replied.