Commit N497.15bn on equities in Q1'18
By Nkiruka Nnorom
DOMESTIC investors have continued to dominate trading on the equities market for three months in a row, as they traded N497.15 billion worth of shares for the first quarter, Q1, ended March 31, 2018.
This represents 56.56 percent of N878.97 billion total portfolio transactions on the Nigerian Stock Exchange, NSE during the three month period, thereby outpacing their foreign counterpart.
Data on domestic and foreign portfolio participation in equities trading for the period showed that foreign portfolio investors, committed N381.82 billion, representing 43.44 percent of the total portfolio transactions.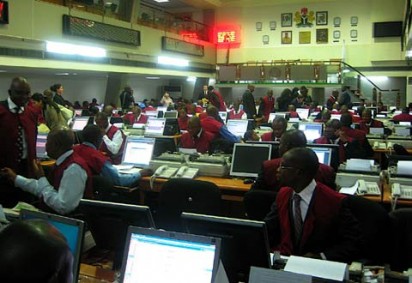 Foreign portfolio inflows, FPIs outpaced ouflows as total figure on FPI inflow for the three month period stood at N206.35 billion compared to N175.47 billion outflows.
On increase in foreign inflow compared to outflow in Q1'18, analysts at United Capital Plc, an investment banking firm, attributed sustained increase in FPIs inflow to the impressive performance of Nigerian capital market in recent times, cheap market valuation and stable foreign exchange, FX, regime.
"The nation's investment climate portends that of recovery and growth. Since recovering from the sting of recession, most macroeconomic indicators have continued to improve: oil prices have stabilized above $60 per barrel; foreign exchange (FX) has seen renewed stability; gross external reserves is currently over $47 billion; moderation in inflation rate is down to 2-year low at 13.34 percent in March 2018; Naira assets are broadly bullish and the outlook of the general economy largely positive," they said.
Month-on month analysis of the portfolio transactions in the market showed that domestic investors outperformed foreign investors by 2.96 percent in March 2018 with total domestic transactions increasing by 8.88 percent from N128.83 billion in February to N140.27 billion in March.
Foreign transactions increased more significantly by 58.87 percent from N83.22 billion to N132.21 billion within the same period.
Further analysis showed that there was a 55.29 percent increase in foreign inflows from N44.89 billion in February 2018 to N69.71 billion in March 2018. Foreign outflows also increased by 63.06 percent from N38.33 billion to N62.50 billion within the same period.