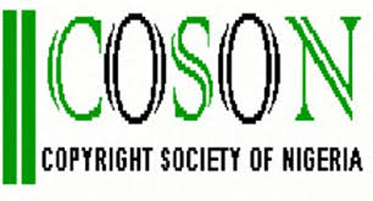 BY ROTIMI AGBANA
Following the termination of Copyright Society of Nigeria, COSON's licence to operate as a collective management society by the regulatory body, Nigerian Copyright Commission (NCC), Ivory Music (formerly EMI Nigeria) has declared support for the intervention.
A letter made available to Vanguard, addressed to the Director General of NCC, Afam Ezekude, details a list of financial indiscipline and misappropriation by the organisation in the years 2015 and 2016.
According to the letter signed by Ivory Music MD O. Akinyemi F.C.A, over
88 million was paid to consultants in the year 2016 and the management of COSON has refused to respond to its query about such payments including other irregularities in its financial reports.
It was alleged that the outstanding royalty payments from 2015 and 2016 amounts to over 300 million. "The culture of retaining Royalties creates opportunity for the money to be misappropriated" the letter reads.
Ivory Music joins a growing list of stake holders who have called for a full forensic audit of the organisation in the wake of accusations of financial misconduct and the removal of Chief Tony Okoroji and the election of talent manager and event entrepreneur Efe Omorogbe as chairman by the board.
However, Okoroji has refused to step down even defying NCC directives and going on to organise an Annual General Meeting days after COSON lost it's operating licence.