By Levinus Nwabughiogu
Centre for Citizens with Disability (CDD) has appealed to President Muhammadu Buhari to give presidential assent to the Disability Bill to help ameliorate the sufferings of People Living With Disabilities (PLWDs).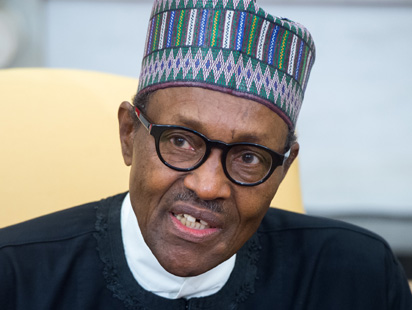 The Executive Director of CDD, Mr. David Anyaele made the appeal via a press briefing in Abuja on Friday.
Anyaele stated that the signing of the Bill into law would guarantee the rights and rehabilitation of persons with disabilities in the country.
Recall that over 25 million Nigerians currently live with one form of disability or another to whom the President of the Senate, Dr. Bukola Saraki and the Speaker of House of Representatives, Hon. Yakubu Dogara recently promised a face-lift through the passage of the bill.
Also recall that the clamour for the enactment of such law to alleviate the plights of PLWDs began with the sponsorship of the Disability Bill 18 years ago, precisely in the year 2000.
Anayele who expressed deep concern over the bill also decried the absence of legal framework on issues of disabilities even after  the United Nations Convention on the Rights of Persons with Disabilities was signed by state parties in March, 2007.
He regretted that several attempts made by successive administrations in Nigeria to sign the Disability Bill had failed.
He said: "It is our belief that signing the Bill into an Act will go a long way to ameliorate the challenges that confront persons with disabilities into equal opportunities like other countries in Africa.
"Nigeria ratified this convention on September 24, 2010 with its optional protocol. The Federal Government is however, yet to put in place an appropriate legislation for the operationalization of the provisions of the convention.
"Nigeria has also not met its reporting obligations to the committee established under Article 34 of the convention requiring Nigeria to report every two years, the extent of its implementation of the provisions of the protocol.
"Importantly, Nigeria is yet to comply with the provision of section 12 of the Nigerian constitution which provides that a treaty cannot come into force until passed into law by the National Assembly.
"Such Bills have scaled through the processes at the National Assembly but have been unsuccessful, especially at the point of obtaining the Presidential assent."
Some details in the revised Bill included criminalizing any form of discrimination against PWDs and ensuring promotion of public awareness on their rights, making provision for accessibility to public buildings and related facilities by PLWDs; and the provision for a five-year period within which all public buildings and structures are to be adaptable for use by PLWDs.
To these, Anayaele said "Accessibility to transportation including road, sea ports, railways, air and related facilities. Protecting the liberty of PWDs and criminalizing their use in alms begging as well as making provision for all aspects of their educational and health care needs.
Subscribe for latest Videos