The National President, National Cashew Association of Nigeria, NCAN, Tola Faseru,  has disclosed that the production of the commodity has increased from  about 90,000 metric tonnes in 2011 to  220,000 metric tonnes at the end of 2017 translating to about $402million.
He said the cashew industry has  made a lot of progress  when compared to other commodities in the country.
Speaking with Agriculture journalists recently, Faseru said: "In 2011, our production was about 90,000 metric tonnes, today, as at the end of 2017, we have reached 220,000 metric tonnes.  For us, that is a major breakthrough. That is more than doubled what the production was from 2011 to 2017. Barring all issues of climate change and all of that, for us, that is a major effort."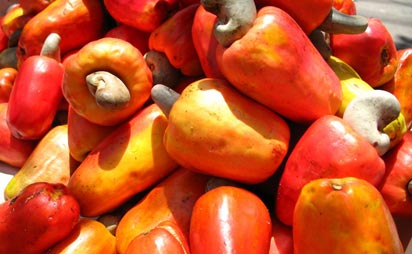 He added "the earning has increased tremendously, the earnings in 2011 were about $48 to $50 million annually but as at 2017, we have reached $402 million. What it means is that the value of Nigerian cashew has increased.
"In 2011, we were  talking of something in the region of between $300 and $500 per ton. Today, we are talking about $1800 and we have explored an upward trend in the marketability and acceptability of the Nigerian cashew across the world."
Tola Faseru  said the increased earning from cashew has impacted positively on the farmers. "In the past, a farmer was selling at the local price of N30,000 to N40, 000 per ton,  but today, the farmer can sell  at about N300,000 per ton.
"Thus, our farmers  are now living a decent life; they provide  shelter for themselves, have  good cars and that had encouraged them to plant more. By and large, it has encouraged them to take good care of their farms."
He said one of the reasons for the growth in the sector is the sensitisations and trainings  given to the local farmers. "We have given farmers trainings on how to store their cashew properly, they are able to first  of all put in best agricultural practices; they are able to do what they call proper harvesting which is critical to the  yield and to the quality.
"Farmers are able to dry  cashew properly; most importantly, they are able to package it well. When we came in, cashew nuts were usually packaged in polythene bags and we said this will kill the quality because the cashew will not have proper air to breathe because it will get heated up and what will happen is for the cashew to spoil.
"So, we said jute bags should be the way. Jute bags give way for air to flow in and out, the cashew farmers have imbibed that as well."
He added that drying of cashew has now become something farmers now handle  professionally and has become the norm across the value chain.