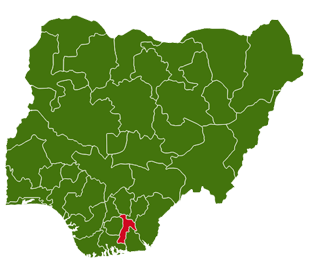 By Ugochukwu Alaribe
ABA—MEMBERS of the Academic Staff Union of Polytechnics, ASUP, Abia Polytechnic, Aba chapter, yesterday disrupted the 24th  matriculation ceremony of the institution.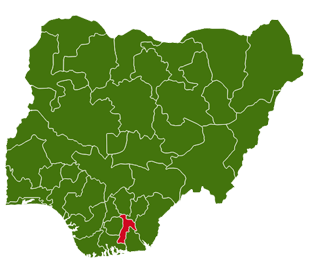 The lecturers had embarked on an indefinite strike on Monday over the nonpayment of their 11 months arrears of salary and 14 months check-off dues. The lecturers who stormed the matriculation venue disrupted the ceremony until they later vacated the area and continued with their protest at the gate of the school.
Some of the placards on display at the matriculation venue read: "Prof. Eboh commits academic sacrilege, Internal Auditor bears Polytechnic mace;" Cleaners dressed in academic regalia;" "Our retired colleagues are dying;"  "Please, pay their 18 months pension arrears;" "Stop intimidating union members for demanding for the rights of their members" and "Pay our 11 months arrears of salary and 14 months check-off dues."
The placards were directed to the area where the Commissioner for Education, Prof. Ikechi Mgbeoji and the Acting Rector, Prof. Ezionye Eboh and other principal officers of the Polytechnic, were seated.
  Vanguard gathered that the Senior Staff Association of Nigerian Polytechnics, SSANIP and ASUP, had barred their members from participating in the ceremony until their 11 months arrears of salaries and check off dues are paid.  The situation may have forced the management of the institution to engage cleaners and messengers and dress them in academic gowns for procession.
In separate interviews with journalists, chairman, Senior Staff Association of Nigerian Polytechnics, SSANIP, Comrade Nwachukwu Chuks and the Vice Chairman, ASUP, Comrade Emelike Ndubueze Ogbonnaya, condemned the engagement of non academic staff like cleaners, clerks and messengers and dressing them up  in academic gowns for the matriculation ceremony, stressing that such had never happened in the institution.
"The worker deserves his wages. It's unfair for management to go ahead and conduct matriculation ceremony and forced members to come to work without salaries. We are on strike. We came here today to show the school authorities and everyone around that the matrix is illegal. The management decided to use non-academic staff, cleaners, and messengers and robed them in academic gowns. It's sacrilegious. What they have committed today is academic sacrilege.   When a non-academic staff holds the polytechnic's mace which is our symbol of authority, what could be more sacrilegious than that?"
When she was contacted, Acting Public Relations Officer of the Polytechnic, Mrs Chinyere Eze, said she was busy with the matriculation ceremony and cannot respond to enquiries.