By Simon Ebegbulem
BENIN—FORMER Senate Chief Whip,  Senator Rowland Owie, yesterday warned that the nation might be plunged into another civil war if the current killings by suspected  herdsmen were not checked by the Federal Government.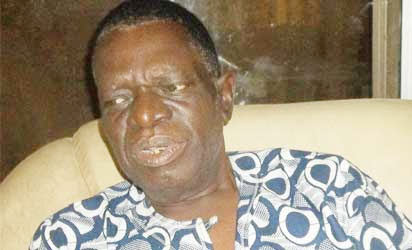 Owie who condemned the killing of two reverend fathers and several others, recently in Benue State, described it as satanic and unacceptable, lamenting that the All Progressives Congress, APC-led government had failed to stop the killings.
The leader of the Action Democratic Party, ADP, in the South-South, who spoke to Vanguard, said: "It is the height of satanic acts for herdsmen now to descend on missionaries in the Middle Belt and Southern parts of Nigeria. Only a few days ago, a Catholic priest in the Archdiocese of Benin was kidnapped. We thank God that he has just been released. The present security situation in Nigeria is the worst since independence.
"This is a reflection of the failure of the APC-led Federal Government. Have  these herdsmen been in the moon till after the 2015 general elections? Why have they become very visible now all over the country?  Why was IPOB that never killed one person be proscribed as a terror organization and Fulani herdsmen are operating without inhibition?
"According to them, Federal Government should know that there will certainly be a judgment day before God Almighty  and all those who are perpetrating the evil will answer for their crimes. A government that cannot guarantee the security of her citizens has no reason to remain in power. May the Almighty God grant the souls of the massacred Benue indigenes  and the  two Rev. Fathers rest. The killers are barbarians and they will not go unpunished."