A House of Representatives member, Abdulrazak Namdas (Adamawa-APC), has insisted that the National Assembly has the power to re-order elections sequence contrary to the judgment of Abuja Federal High Court.
Namdas made this known in an interview with Newsmen on Wednesday in Abuja.
The lawmaker was reacting to the Federal High Court's ruling that National Assembly had no power to amend the election timetable of the Independent National Electoral Commission (INEC).
"The court has said its own, but I want to tell you that we have these powers because we make laws and the Electoral Act itself was passed by the parliament.
"This is just amending an aspect of the Electoral Act.
"If you say we cannot amend an aspect of Electoral Act, then who gave us the powers to even enact the Electoral Act in the first place.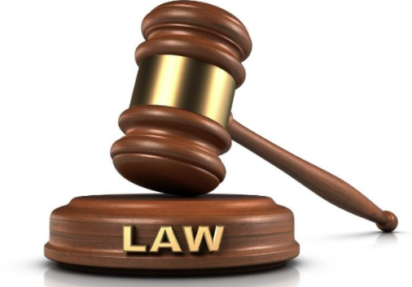 The legislator added: "I am not a Lawyer, but watch it, listen to it, even the Electoral Act was enacted by the National Assembly and was amended in 2010.
"Even Bills, laws and constitutions are being reviewed by the National Assembly.
Namdas gave the indication that the National Assembly would appeal the decision of the court.
"For you to say we cannot do that, well, this is a legal opinion from the court, but I can tell you, when we get to the upper court, people will get to know the right one.
"We will do our own, and if people feel aggrieved, they will go to court. But in my views, we have the powers,'' he said.
Amendment Bill passed into law by the National Assembly reordering the sequence which was announced by INEC.
The court also ruled that the 1999 constitution empowers INEC to organise and supervise elections including fixing dates and sequences.
The judge held therefore that the National Assembly did not have the powers to over-ride the actions of INEC.
The ruling was on the suit filed by Accord Party (AP), challenging the legitimacy of the Electoral Act (Amendment) Bill, 2018, to which Buhari declined to assent.
Mohammed answered all the questions raised on the suit for determination in favour of the plaintiff and granted all the reliefs sought by the plaintiff, except 11(1) which sought to restrain President Muhammadu Buhari from assenting to the Bill.
The judge noted that granting such prayer was no longer necessary since the President has already declined signing the Bill.