Super Eagles are likely to play the friendly against Congo DR in Port Harcourt on May 27.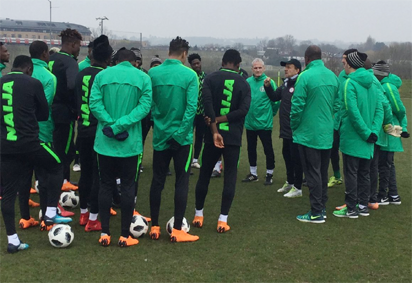 The match is meant to be a send forth game for the Super Eagles making their fifth World Cup appearance at the 2018 tournament in Russia. Abuja and Uyo were previuosly considred.
It was gathered that the Sports Ministry is requesting N70m to fix the out of service Abuja National Stadium.
"The match against DRC will now be played in Port Harcourt," a top official informed only SCORENigeria.
Interestingly, Port Harcourt first hosted the Eagles 2018 World Cup eliminator against Swaziland in 2015.
The Swazis held Nigeria to a goalless draw at home only to fall 2-0 to the Eagles in Port Harcourt.
Port Harcourt will also be remembered for staging the country's qualifiers to the 2002 World Cup.