By Onome Amawhe
What will the world of financial innovation look like in the future? If anyone knows, it's probably Audrey Mothupi, driver of SystemicLogic, a leading global consulting and technology company at the cutting edge of innovation and emergent business strategy. Financial innovation has been described as the act of creating and popularizing new financial instruments, technologies, institutions and markets. In recent years, there's been a rapidly growing trend toward offering an innovative  financial service referred to as "Fintech", a segment of the technology start-up scene that is disrupting sectors such as mobile payments, money transfers, loans, fundraising and even asset management. Without doubt, technology has changed how financial markets and institution function. And the prospect of this disruptive change looms large in the minds of executives like Audrey Mothupi who is on the cusp of a major wave of transformation driven by technological innovation in financial services— a wave that will fundamentally change how securities and payments are cleared and settled and the incumbent organizations whose monopoly on these processes has not been challenged until now. Mothupi is a big name executive on the South Africa financial scene. Prior to her current job, she had served as the head of inclusive banking at the Standard Bank Group, Africa's largest banking institution, where she migrated 3.5 million standard bank customers onto a consolidated SAP platform.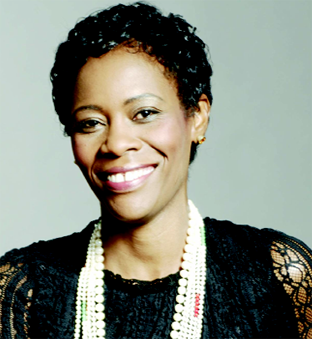 What are the gaps you feel are addressed by what SystemicLogic has to offer?
With big business constantly exploring the possibilities of staying relevant in today's fast-paced  and ever evolving  world, there's  one thing that we can be sure of and that is that the only constant is change. This constant state of change  means that businesses have two choices: either evolve or become obsolete.  To evolve, we find that businesses want to build their innovation capability but lack the tools and experience to identify and remove barriers that will enable such. It requires changes, education and communication that the business needs to be ready for. By partnering with the strategy and innovation teams, SystemicLogic helps develop an accelerated ability that engages employees through technology, tests new ideas and get them to market quickly with a product prototyping approach using Lean and Agile principles.  We believe that if you are able to start thinking like a start-up, any sized business can unleash their true potential and achieve its vision.
You just had a successful AFF Disrupt conference in Lagos which had over 500 participants. What were the takeaways from this year's meeting?
We invited start-up entrepreneurs to showcase their talent, solutions and prototypes to a diverse audience at Disrupt 2017. This enabled us to tap into an ecosystem of unharnessed, raw technological talent, and we were hugely impressed by the calibre of start-ups that definitely made the vision of AFF's conference a reality.
It has become paramount for businesses to build a practical framework that places innovation at the core of their strategy, culture and customer experience, or risk  becoming extinct. Every businesses' mantra should be "Innovate or Die!"
What is the difference between  financial innovation and innovative finance?
Financial innovation is about the design, creation and commercialisation of technology that creates financial instruments, services, institutions and markets of the future. Whereas Innovative finance is really about using the tools of finance, whether traditional or technological that enable financial inclusion and education to bring about social change.
What are some of the urgent challenges that financial innovation and technology disruption can address?
I believe one of the challenges we are facing today is about closing the gap  not only between the  end product and consumer, but also between big businesses and start-ups. Harnessing the power of innovation to build trust and accessibility, the technologies available through start-ups and entrepreneurs can really help business es empower the unbanked and drive financial inclusion, faster than ever before.
What impact can digital transformation have on products and industries?
Digital transformation has disrupted businesses and society profoundly, having a huge  impact on the workforce, the environment and the end consumer. Specifically focusing on the financial industry, we've seen many opportunities where digital transformation disrupts existing business models creating more affordable and accessible financial solutions and products.
It sounds like if  you invest in technology, then finance takes care of itself.  Poverty solved.  Are you a techno-optimist?
How could I not be? Technology allows us to do things that were not possible yesterday so, it is a reason for optimism. But we also need partnerships, cooperation and new models of operating that allow us to make the changes we want to see in our world.
Recently, we have seen many countries begin to develop viable FinTech ecosystems, what do you feel are the key challenges that  Africa will be facing in developing the continent into a FinTech hub?
I believe that one of the key challenges facing the development of FinTech hubs on the African continent is the potential collapse of the 'traditional finance institution'. As I mentioned earlier, either evolve of become obsolete. And while FinTechs offer innovative and agile business models, they come with new risks, but also opportunity to change the face of the financial industry forever.
How much FinTech development is required for Africa to position itself as a regional hub, and how much can Africa leverage the develop-ments elsewhere?
In order to create a regional hub, we need to collaborate  across borders and establish a FinTech  ecosystem that is country-agnostic. By trading across border we are better equipped to pool funds, visit one another, work with multinational companies and engage our governments to help spread digital transformation. We  also need to make sure Africa is represented on the global stage by participating in global FinTech events and learning from experiences overseas.
The technology start-up scene has changed dramatically in Africa in the last few years. What are the key elements that supported  this evolution and what improvements can be made to further increase this sector's contribution to GDP and job creation?
The appeal of  Africa's growing entrepreneurial start-up industry has  continued to drive interest with international investors. The opportunity to create revenue by reaching a market of 1.2 billion people seemingly outweighs potential stereotypical risks, which have driven this technical transformation. As a result, we are in the midst of a technological boom where rapid modernisation and the growing start-up scene would not have been possible without local and international investors, who believed and continue to believe in the potential and growth of Africa.
What do you feel are the key components of the wider ecosystem that are required to support FinTech entrepreneurs and venture capital investors?
Africa is experiencing exciting and promising technology developments that support the wider  ecosystems for FinTech entrepreneurs and venture capital investors.  As a result, investors are not averse to funding the entrepreneurial start up industry, which is supported by an article on the Disrupt Africa portal, where they mention that start-ups in Africa raised an estimated $129 million in 2016, and this figure is growing year by year. Additionally, we are noticing that government involvement and support is key to the growth and development of FinTech entrepreneurs and venture capital investors. Governments can provide tax–breaks to investors, skills development for entrepreneurs and see value in investing in infrastructure that will allow economic growth.
What are some of the technologies and trends that threaten existing businesses and business models, and what sort of opportunities do they offer?
Technologies and trends present both treats and opportunities to business. Looking specifically at the FinTech space, we are constantly researching block chain technology, mobile (apps, payments etc.), social networking, cloud technologies, augmented and virtual reality, wearable technology and gesture-based computing, as well as big data, social TV, 3D printing and gamification. With all this technology, cybercriminals are discovering new and creative ways to intercept this digital world, and take control. Businesses need to be aware and counteract this through compliance and security measures that ensure they do not damage consumer confidence. There is also a fear that technology will eventually be the downfall of humanity. As it stands, technology, automation and the improvement of internal business processes, we are noticing a reduction the size of the workforce.
But the growth in digital innovation is presenting new ways to use and engage technology, information and collaboration to change the overall customer experience, alter how businesses operate and move into the future. Some exciting opportunities that will become available are: the introduction of the mobile workforce – made possible as a result of Wi-Fi and data technologies, cloud storage and file sharing, ensuring seamless interaction and communication regardless of the destination; the mobile banking industry has opened doors to empower the unbanked and drive financial inclusion; and opportunities for collaboration between big businesses, and small agile start-ups.
How are these digital opportunities different from prior IT innovations?
Unfortunately, IT is an older term and is associated with both positive and negative connotations. Generally speaking, IT within business is synonymous with the IT department – where you go for hardware or software issues. Digital is a buzzword that has been introduced, like IT 2.0. This innovation can also be found in marketing, customer service or Human Capital. Digital innovation has the ability to remove borders, create new markets, engage different stakeholders and open up new avenues  for  collaboration. In essence, digital innovation is a subset of IT innovation.
How do you make sense of the digital opportunities and threats?
The rapid adoption of digital technologies within financial services is fuelling a market-driven transformation. Those who lead this technological drive have an appreciation and understanding of disruptive digital innovations that enhance their efficiency, boost business productivity and deliver security that ensures consumer confidence. Others will find their businesses are left behind.  We must be willing to face uncomfortable facts, embrace our diversity and learn in order to pivot our business into the future.