Chairman, Board of Direc-tors of Niger-Delta Development Commission, NDDC, Senator Ndoma Egba has promised to chair and present the lead paper at the 42nd Annual General Meeting of the National Association of Nigeria Travel Agencies, NANTA, slated for Port Harcourt this month.
This is just as the Special Adviser, Media, to President Muhammadu Buhari, Mr Femi Adeshina commended the initiatives of NANTA to rid the travel trade business of corrupt practitioners, assuring that the Federal Government will partner with NANTA to create the necessary enabling environment to drive the downstream sector of the aviation industry as a major player to the sustainable economic and social development of Nigeria.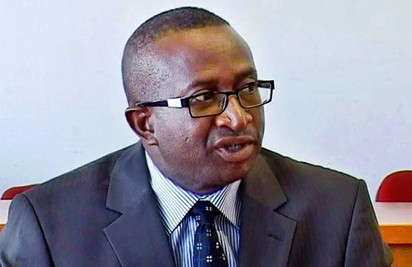 Senator Ndoma Egba who received NANTA president and his entourage at NDDC head office in Port Harcourt last week, promised not only to attend the conference with the theme: Symbiotic relationship of Aviation and Tourism – A key to economic sustainability but also partner with NANTA to drive rural cultural tourism in the Niger-Delta areas.
He expressed immense joy  at the NANTA visit and acknowledged that NDDC has the mandate to grow rural tourism and help change the ugly narratives of Niger-Delta people whose history, and disposition to hospitality had been distorted through many years of unexplainable restiveness and economic dislocation.
"At NDDC, we want to create militant force of aggressive development, economic empowerment and showcase a culture of hospitality, tourism, arts and crafts noted with the hospitable people of Niger-Delta areas.
We want to see our food, fashion, arts and crafts, unique culture and dances exported to the world.
which in the long run, will help attract investments into our delta areas and also change the sad story of our people mismanaged by unseen forces," he said.