The National Council for Arts and Culture (NCAC) says it is mobilising three million-man support across the globe for the Super Eagles for the 2018 FIFA World Cup in Russia.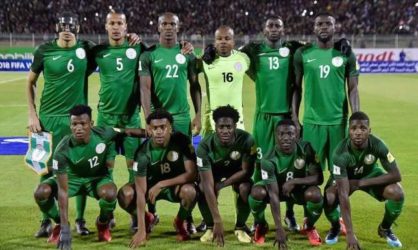 The Director-General of the Council, Otunba Olusegun Runsewe disclosed this in an interview on Thursday in Abuja.
Read Also: Lawal tips Eze, Gabriel to do well with Super Eagles
"We will soon open the window on a website, so that if you are supporting Super Eagles, you will key into it.
"You will be asked one or two questions – Who was the Super Eagles' captain in 1972? ; Who was the team's goal keeper in that year? – or other questions.
"If you answer correctly, you will then get a muffler and other cultural gift items from NCAC.
"Also, on the days the Super Eagles will be playing their matches, all supporters will wear various traditional attires and hold the country's national flags,'' Runsewe said.
The NCAC boss said the trend was common across football nations of the world and Nigeria would not be an exemption.
Read Also: Pinnick says NFF seeking $2.8m for Super Eagles Russia 2018 outing
"We will start it here in NCAC, we will go round the world, and yes we must build a cultural support for the supper eagles,'' he said.
The 2018 FIFA World Cup will be hosted in Russia between June 14 and July 15 with Nigeria alongside Argentina, Croatia and Iceland in Group D.
Speaking on the economy, Runsewe underscored the need for the country to sustain its diversification agenda to move the nation away from mono-oil economy.
He said the arts, tourism, culture and entertainment sector was a low hanging fruit that should be explored to replace oil in generating revenue for the country.
"We must think outside the box and not oil all the time; some day, this oil will dry up, but arts and culture will never dry up.
"I was at the Brazilian Embassy sometimes ago and somebody was requesting for Pele's painting in millions of dollar.
"Why should somebody not ask for the painting of Rashidi Yekini, Emmanuel Okala, Jay-Jay Okocha or Christian Chukwu?
"These are things we are working towards to happen in the arts and culture sector,'' Runsewe said. (NAN)