By Dayo Johnson, Akure
Association of Professional Bodies of Nigeria (APBN) has charged President Muhammadu Buhari not to allow his refusal to assent to various bills recently passed by the National Assembly to have negative effects on the nation's democracy and other critical sectors.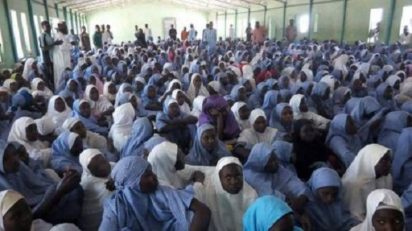 They equally tasked Buhari to do more to tackle killings in Kogi, Taraba, Benue and Kaduna states by suspected armed herdsmen.
The President of the association, Dr Idris Omede, who spoke in Akure during the Presidential Retreat of the Association, urged the Federal Government to launch investigations into the circumstances that led to the abduction and release of Dapchi schoolgirls.
Omede noted that since the National Assembly members were duly elected to represent Nigerians, the executive arm should not undermine them by rejecting bills they passed, adding that the Presidency should always engage and make its position known to the lawmakers at the introduction of any bill so that public funds and time would not be wasted.
On the security situation in the country, the APBN President, who said professionals in Nigeria were worried over the killings in parts of the country and abduction of schoolgirls in the North-East, called on Buhari to do more to tackle insecurity nationwide.
"While we are glad over the return of over 101 abducted Dapchi schoolgirls, the smooth kidnap and return of the girls by Boko Haram is replete with suspicion".
He called on Buhari to urgently reconstitute the boards of regulatory bodies particularly in the health sector, including the Medical and Dental Council of Nigeria (MDCN), Pharmaceutical Council of Nigeria (PCN) and Medical Laboratory Council of Nigeria (MLCN).
Declaring open the retreat, Governor Rotimi Akeredolu, represented by his Special Adviser on Public Utilities, Mr Tunji Light-Ariyo, said his administration would continue to partner professionals in the implementation of policies and execution of projects.