By Ola Ajayi, Ibadan
IN its effort to boost food production, the Nigeria Institute of Horticulture, NIHORT, in conjunction with Projektlink Konsult, has organised a three-day capacity building training for select farmers in Oyo State.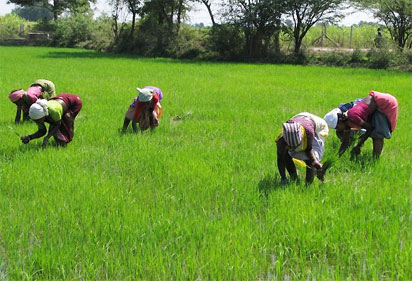 The Value chain capacity building training for select farmers in Oyo State was organinsed in order to encourage farmers to work harder for better productivity as well as  enlighten participants on various uses of plantain, banana and tomatoes.
Dr Abayomi Afolayan, the acting Executive Director, NIHORT, encouraged farmers on ways to boost their incomes through the planting of the crops.
During his presentation, Dr Kunle Adepeju, a resource person said,  "what we are trying to do is to reduce hunger and improve knowledge".
According to him, due to lack of adequate knowledge on how to preserve the perishable crops, farmers in the country lose their farm produce.
He added that the seminar would     help the participants minimize waste and also   reduce over-dependence on tomatoes from the North.
"We want to be self sufficient in tomatoes. Many companies are coming up to buy the produce".
The Commissioner for Agriculture, Natural Resources and Rural Development, Mr Oyewole Oyewumi said the government would put all machinery in motion to empower farmers in the state.